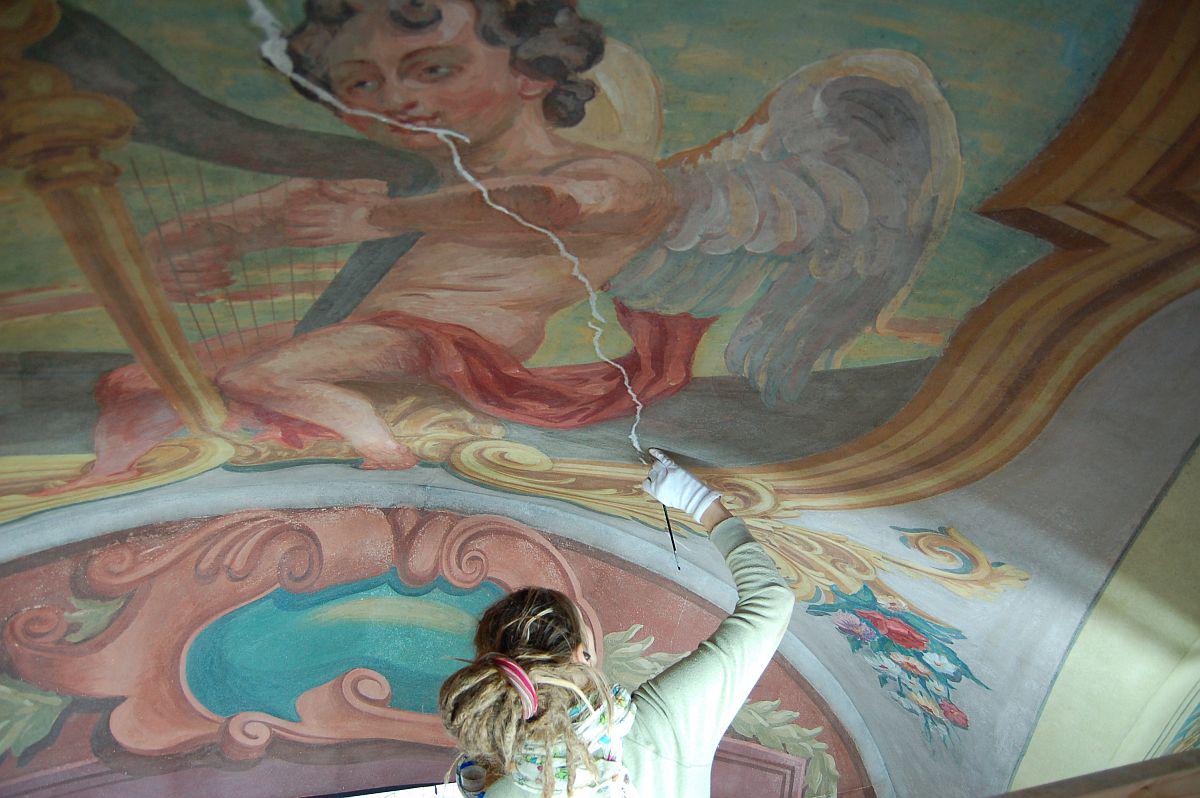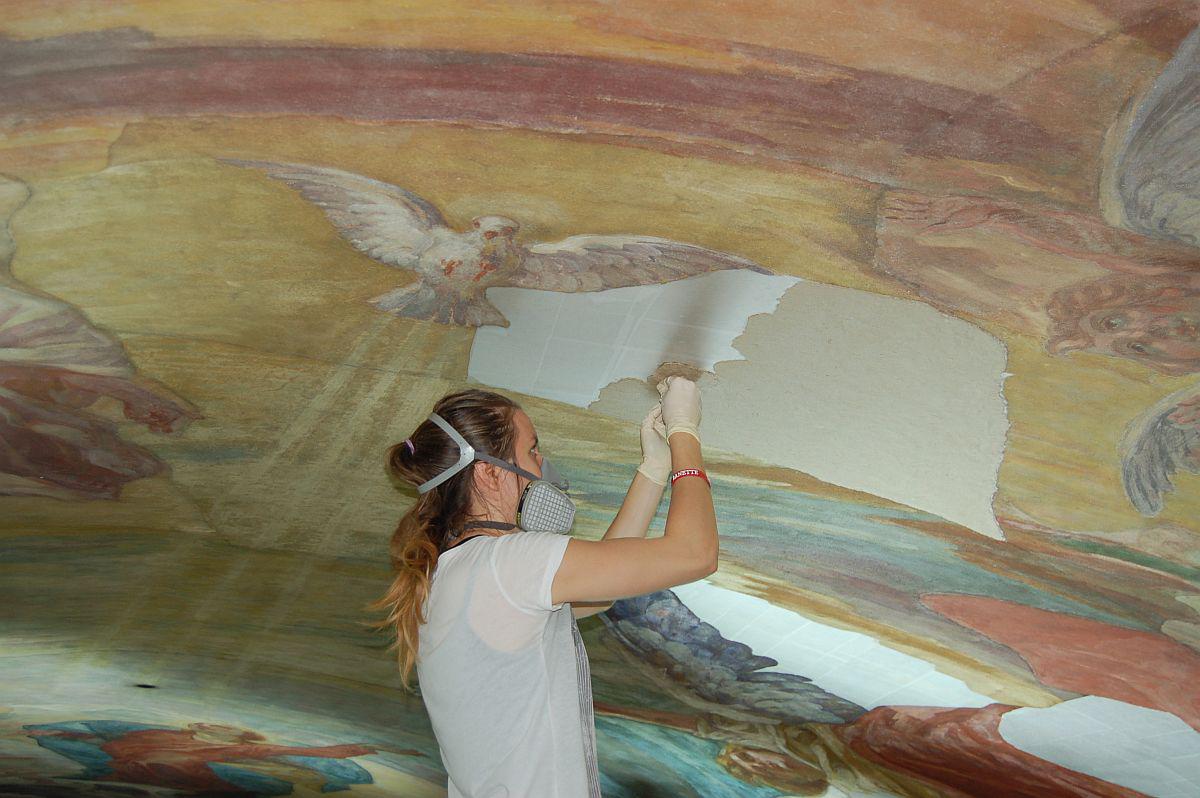 Almost a year after the work started, the team of the Restoration Centre of The Institute for the Protection of Cultural Heritage of Slovenia put away their brushes, scaffolding was removed, and the Steren's painting on the ceiling of the presbytery of the Franciscan church of the Annunciation is again on view to the public. After several demanding restoration interventions during the recent years (e.g. painting of the ceiling of the Ljubljana cathedral, and of Brežice Castle, which are considered the most important baroque paintings in our country, and demanding restoration of the Langus paintings in the Franciscan church in Ljubljana) the restoration specialists are in good form, and have the necessary technological skills, but restoration of 600 square metres of ceiling paintings still presented a great challenge.
When considering the size of the painted surface, the fact that Matej Sternen needed only a couple of months to paint the presbytery ceiling is quite impressing. After preliminary preparations he started his work in the presbytery in the summer of 1935, and next year he continued with the nave arches. His masterpiece was unveiled on August 15 of the same year.
There were two reasons for such fast and efficient completion of the work. The first: the painter's incredible dedication to his work; he was an exceptional workaholic, and his working days were probably much longer, said the conservator-restorer Ajda Mladenovič from the Restoration Centre. In summer he used to work 10 to 12 hours per day, and in autumn the disciplined artist painted as long as the light permitted. The second reason – his exceptional technical skills he was famous for. The times of monumental wall painting were long gone, and painters were not as skilled in fresco painting as in the past. Therefore Sternen was the best skilled of all the Slovenian painters of the time for painting a wall painting of such enormous size.