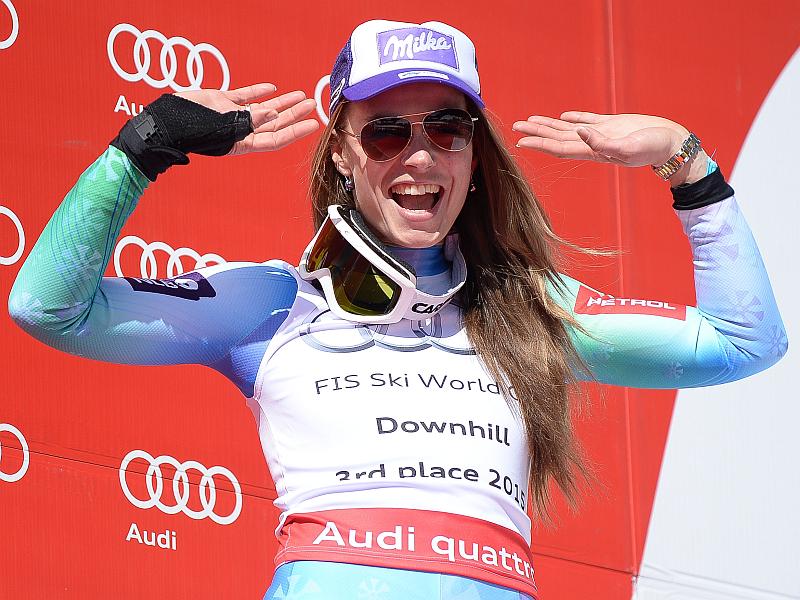 "After sixteen long and successful seasons during which I trained and competed in all disciplines, the simple fact is that my body and mind need a longer rest. I will take a year off, and only then decide on the future," Maze said in her press release.
"I will use the time to finish my study, partly for marketing and communication with partners, and for some other projects I have been planning. At this point I would like to express my sincere thanks for your support during all these years. I hope you understand and respect my decision. I will keep you informed on further development," the skier from Črna added.
The career of the 32-year old skier was full of superlatives. She won four Olympic medals, and was especially successful in Sochi, where she became the Olympic champion in down-hill, and giant slalom races. She has nine medals from World Championships, for gold and five silver.
She won one large, and two small crystal globes, and set the record with 2,414 won points in the season 2012/13, which surpassed by far the second best result. She won 26 races, and stood on the podium 55 times more.
Five times she was chosen as the best Slovenian athlete of the year (in 2005, 2010, 2011, 2013 and 2014). On the list of the most successful Slovenian athletes of all times her name is holding the second place, behind the famous gymnast Leon Štukelj with 17 medals, two gold medals more than Tina Maze.
R. K., translated by G. K.