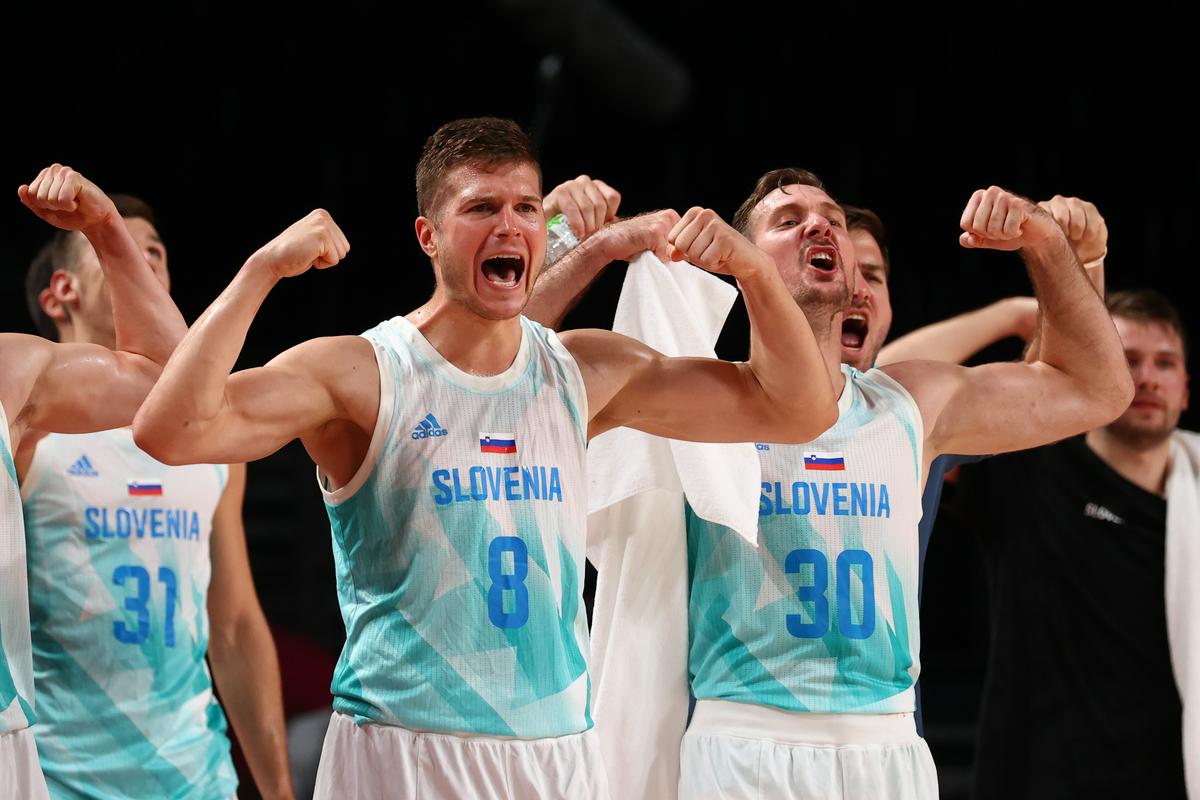 The team won 94:70 against Germany this morning. This is the first time the Slovenian men's basketball team is competing at the Games. They are now one win away from a medal.
The best shooter of the Slovenian team this match was Goran Dragić. Speaking after the match, he lauded the team's effort, highlighting that their hard work had paid off.
NBA star Luka Dončić was less dominant on court today compared to Slovenia's first two matches of the group phase but still had a double-double. Dončič noted said that being among the top 4 in the world was perhaps a once-in-a-lifetime opportunity so they needed to enjoy it.
Slovenia will play either France or Italy in the semi-finals on Thursday.