Stolen Bronze Age Dagger Returns Home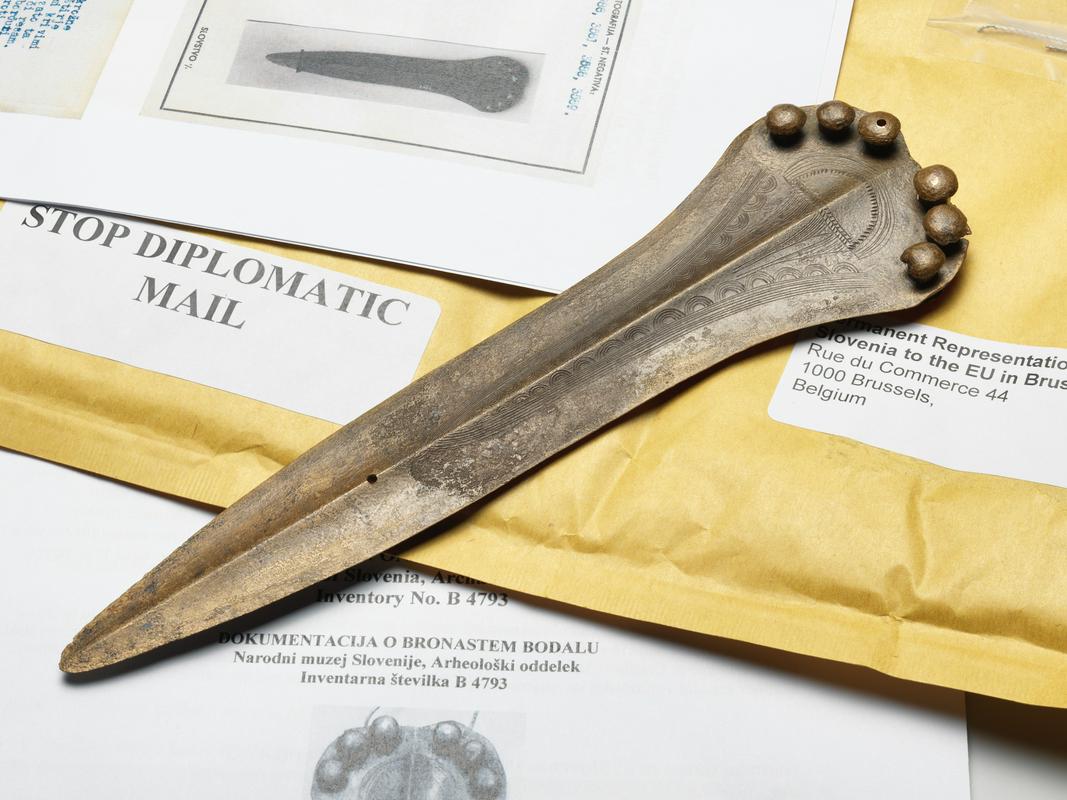 A stolen Bronze Age dagger has been returned to Slovenia after 33 years.
The precious artefact, which dates back around 3,600 years, was stolen from the National Museum in Ljubljana 33 years ago. The bronze dagger was tracked down by Interpol at a London auction in 2015 and has now been returned to Slovenia.
The dagger was discovered in the Ljubljana Marshes in 19th century, and was one of the among 45 artefacts stolen from the National Museum in 1985.
---
Ni prispevkov znotraj kategorije.