28 April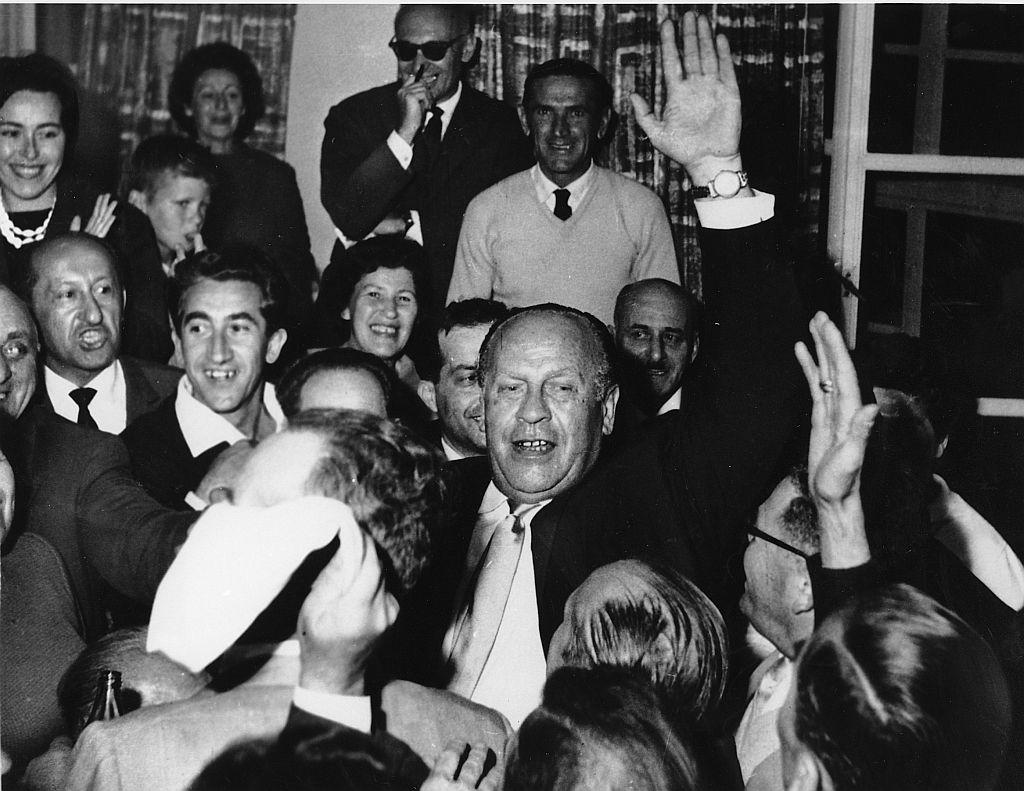 In 1789 the famous mutiny on the ship Bounty takes place. The mutineers set the captain afloat in a small boat with eighteen of the twenty-two crew loyal to him. The mutineers then settled on Pitcairn Island or in Tahiti and burned the Bounty off Pitcairn Island, to avoid detection and to prevent desertion.
In 1908 Oskar Schindler is born. He was an Austrian industrialist who saved the lives of hundreds of Jews during the Second World War.
In 1923 Wembley stadium in London is officially opened. In front of 200.000 spectators Bolton won against West Ham 2:0.
In 1945 the Italian partisans executed fascist dictator Benito Mussolini, as he was trying to escape to Switzerland with his mistress Claro Petacci.
In 1952 the American occupation of Japan ended.
In 1974 the Spanish actress Penelope Cruz is born.

In 2001 millionaire Dennis Tito travelled into space as the first tourist. For the flight he paid 20 million dollars.
MUSIC HISTORY
1968 - The Broadway musical 'Hair' opened at the Biltmore Theatre in New York City. The show featured the songs 'Aquarius / Let the Sunshine In', 'Good Morning Starshine' and the title song.
1973 - Pink Floyd's The Dark Side Of The Moon went to No. 1 in the US.
1979 - Blondie is No. 1 on the American singles chart with 'Heart Of Glass'.

________________________________________
NA DANAŠNJI DAN
Leta 1789 se je zgodil slavni upor na ladji Bounty, ko so uporniki kapitana in mornarje posedli v čolne in spodili, sami pa odpluli proti Tihemu oceanu.

Leta 1908 se je rodil Oskar Schindler, avstrijski poslovnež, ki je iz taborišča rešil več sto judov.
Leta 1923 so odprli stadion Wembley v Londonu. Pred 200.000 gledalci je Bolton ugnal West Ham z 2:0.

Leta 1945 so italijanski vojaki ubili diktatorja Benita Mussolinija, ki je želel s svojo ljubico Claro Petacci pobegniti v Švico.
Leta 1952 se je končala ameriška okupacija Japonske.
Leta 1974 se je rodila španska igralka Penelope Cruz.

Leta 2001 je kot prvi turist v vesolje odpotoval milijonar Dennis Tito. Za polet je plačal 20 milijonov dolarjev.
GLASBENA ZGODOVINA
1968 - muzikal 'Hair' doživi premiero v New Yorku, v njem predstavijo pesmi 'Aquarius / Let the Sunshine In', 'Good Morning Starshine' in naslovno 'Hair'.
1973 - Pink Floyd so na vrhu ameriške lestvice z 'Dark Side Of The Moon'.
1979 - Blondie so na 1. mestu ameriške lestvice singlov z 'Heart Of Glass'.
Vesna Danilovič Novak
---