On this day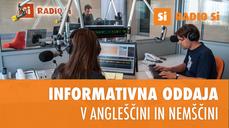 NEWS DEUTSCH
19.04.2021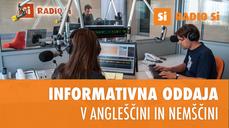 News in English, 19.04.2021
19.04.2021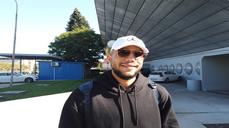 Meet Ahmad Ikbayri, a Libyan in Slovenia
28.10.2020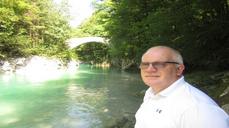 Meet Daron Evans, an Englishman in Slovenia
14.10.2020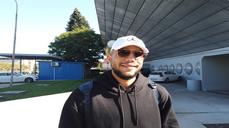 Meet Ahmad Ikbayri, a Libyan in Slovenia
28.10.2020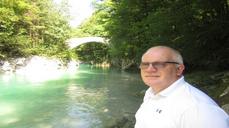 Meet Daron Evans, an Englishman in Slovenia
14.10.2020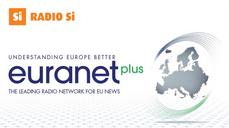 EURANET PLUS
17.04.2021
HIGHLIGHTS OF THE WEEK 17.4. 2021
16.04.2021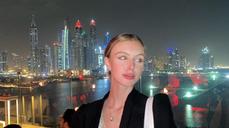 STUDY ABROAD: Jasmin was born in Germany, went to high school in the UAE and is now studying in Ajdovščina (09.11.2020)
09.11.2020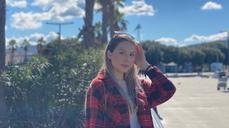 STUDY ABROAD: Isidora is a Serbian student who decided to study in Koper ( 26.10.2020)
26.10.2020

Radio Si International Club is intended for all foreigners who live in Slovenia or who are working here temporarily. With this project we want to link people whose different paths and motives have brought them to this small Alpine country. Some of the most interesting life stories are presented to you in our program My life, my music. It is with the greatest of pleasure that we look forward to each new experience.
The specialty of this club will be occasional special events that Radio Si will organize just for those people who are members of the Radio Si International Club. These will be excellent occasions for people from different parts of the world to exchange experiences and to make new friends. If you are a foreigner working here or you have chosen Slovenia for your second home then join us and become a member of our International Club today! We look forward to getting acquainted with you at one of our events!
"EUROPEAN WEEK" spletna razprava
z RTV Slovenija/Radiem Si
četrtek, 18.2.2021
V drugačnih okoliščinah, tj. v času pred oz. po pandemiji covida-19, bi sedeli skupaj v našem Euranet Plus studiu v Bruslju, pa vendar smo se lahko, zahvaljujoč tehnologiji, kljub temu ujeli v tej obliki.
TEMA: "Izobraževanje v EU v času pandemije covida-19"
Uvedba ukrepov za zajezitev širjenja novega koronavirusa je drastično vplivala tudi na področje šolstva oz. izobraževanja. Ob začetku pandemije je bilo med vsemi deležniki vzgojno-izobraževalnega sistema, vključno s starši, precej zmede, saj so se morali na nove razmere prilagoditi skorajda čez noč. Kriza je razkrila tudi velike neenakosti med državami članicami, zlasti kar se tiče zapiranja vrtcev, šol in univerz ter dostopa do digitalnega izobraževanja. Kako se je EU lotila odprave teh razlik in izzivov? Kako so se na nove razmere v primerjavi z drugimi nacionalnimi javnimi šolami prilagodili v mreži Evropski šol? S kakšnimi težavami in izrednimi rešitvami so se na področju izobraževanja v tem času soočali v Bruslju? Kakšna je vizija za evropski izobraževalni prostor? To je zgolj nekaj vprašanj na katera smo skušali poiskati odgovore.
Sogovorniki:
*IRENA JOVEVA, evropska poslanka
*ANASTAZIJA AVSEC, Evropska šola v Frankfurtu
*MIHA ŽLIČAR, Generalni direktorat za prevajanje pri EU komisiji
Pridružite se nam!
Obiščite tudi naša Facebook profila:
@euranetplusslovenija @radiosi.eu
Projekt EURANET PLUS poteka v sodelovanju z našo Euranet Plus agencijo v Bruslju.
#euranetplus #europeanweek #MEPirenajoveva #europeanschoolfrankfurt #DGT