RADIO Si 2021?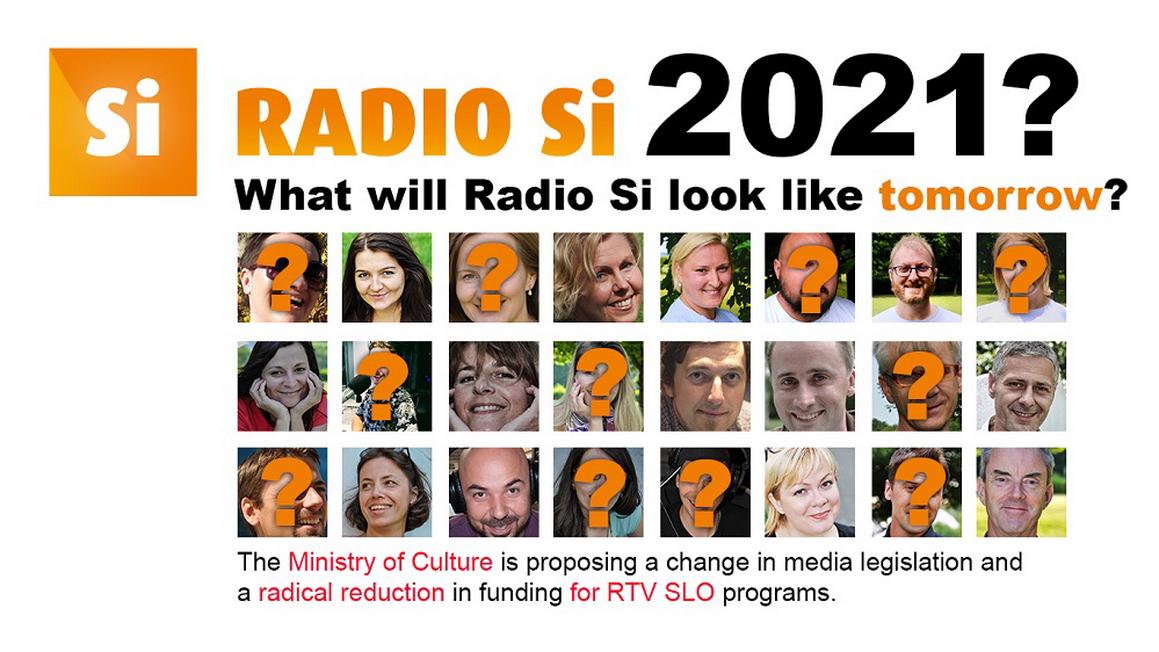 Ministrstvo za kulturo je pretekli teden presenetilo s paketnim predlogom nove medijske zakonodaje, ki bistveno posega v financiranje RTV SLO. Kar 8% RTV naročnine bi naj odslej bilo namenjenih drugim medijem in STA, iz RTV SLO pa bi izločili tudi Oddajnike in zveze.
Po različnih scenarijih bi lahko bili med najbolj prizadetimi prav programi regionalnih centrov v Kopru in Mariboru, znotraj katerega pa oddaja tudi Radio Si. Za javno razpravo in pripombe javnosti je bil določen nenavadno kratek rok - le 5 dni. Vendarle pa je koalicija nato rok javne razprave podlajšala do konec aprila.
Komentarje zbiramo na FB: bit.ly/3fpW8DU

**************************************
Last week, the Ministry of Culture announced a surprise proposal for an entirely new piece of media legislation, which would significantly interfere with the financing of RTV SLO. With an 8% reduction in the RTV fee and the removal of transmitters, the general manager of RTV SLO, Igor Kadunc, estimates that this would mean "the end for RTV SLO.«
The 8% reduction in the fee would instead go to Slovenian press agency STA and other media. According to various scenarios, the programmes of the regional centers in Koper and Maribor, which is from where ?Radio Si? broadcasts, could be the most severely affected. An unusually short deadline has been set for public debate and comments – just five days. Now deadline has been set on end of August.
What do you think on FB: bit.ly/3fpW8DU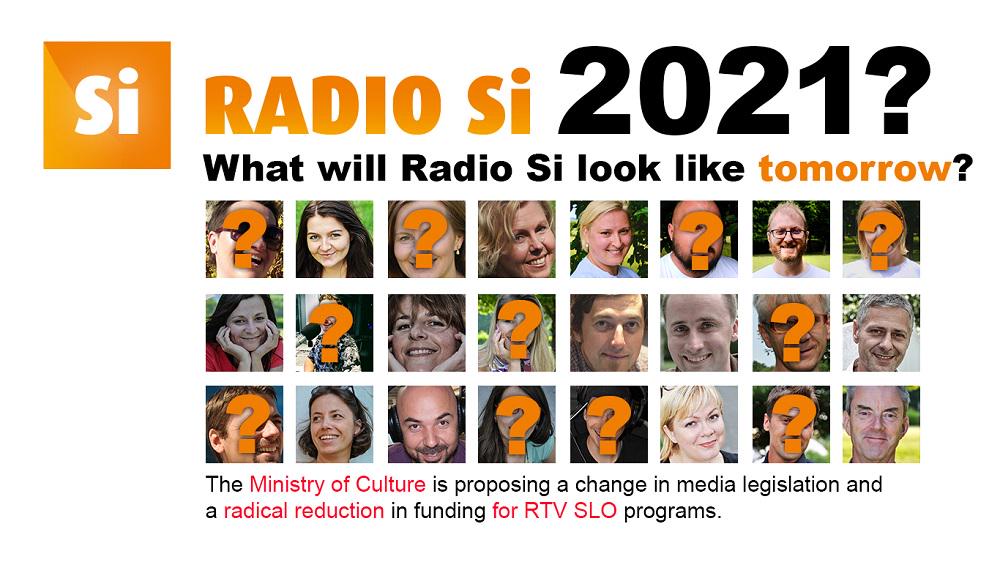 D. P.
---