Domen Prevc Narrowly Misses Out on Podium in Norway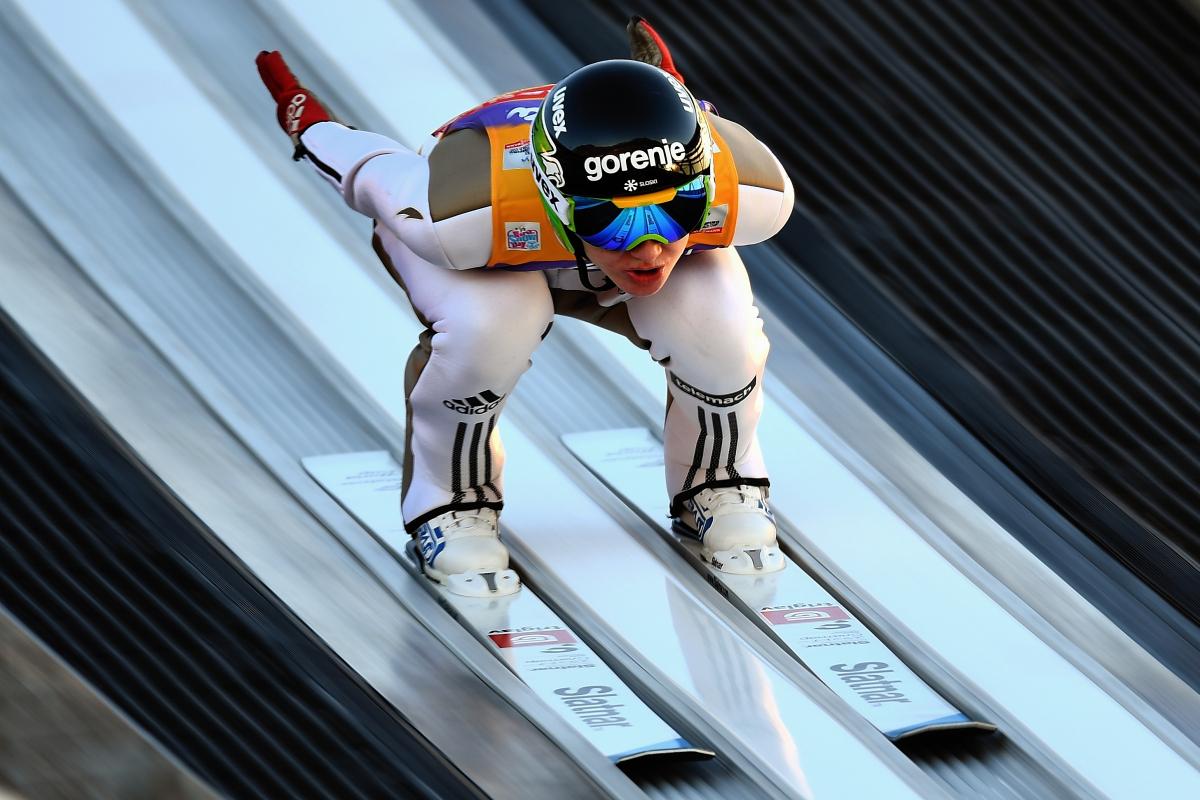 The men's individual ski flying competition in Vikersund, Norway, finished today with a clean sweep of the podium places by the host nation.
Robert Johanssen won with a combined total of 444.3 points. He had been in 2nd place after the first round.
The leader after the first round, Andreas Stjernen, finished 2nd overall and Daniel Andre Tande managed to hang on to 3rd place.
Slovenia's Domen Prevc narrowly missed out on the podium, improving from 6th after the first round to eventually finish 4th.
Tilen Bartol and Peter Prevc were the next best Slovenians, in 13th and 14th place respectively.
The final competition of the season takes place here in Slovenia next week in Planica.
The overall leader in the standings, Poland's Kamil Stoch, now has an unassailable lead after securing the overall World Cup crown, by finishing 6th today in Norway. This is Stoch's 2nd overall World Cup title, having previously been successful in the 2013-2014 season.
Ryan_David
---