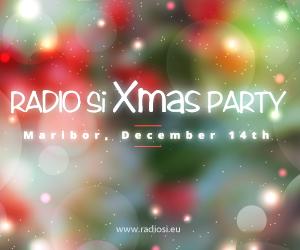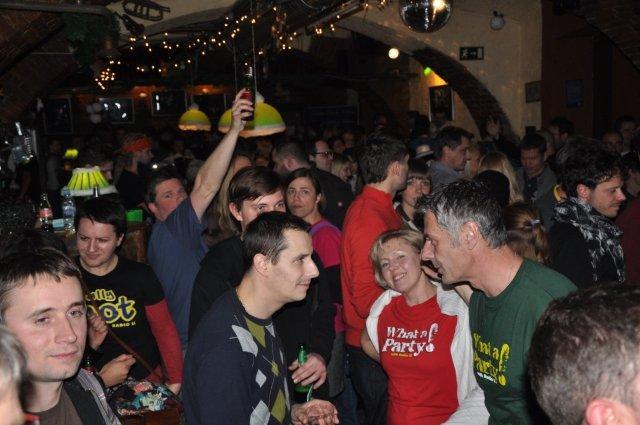 Vsi, ki si boste prejeli potrjeno rezervacijo, boste 14. decembra, prejeli natančne podatke zbirne točke - tu se bomo zbrali med 20.00-21.00 - obljubljamo topel božični napitek zato ne pozabite na rokavice :) Skupaj se bomo nato odpravili na toplo prizorišče in zagotovo spet divjo zabavo z našimi DJ-ji.
Kako si rezerviraš svoje mesto?
Pošlji nam podatke vsakega udeleženca: ime in priimek, e-mail, kraj bivališča na e-mail marketing@radiosi.eu.

Vstopnine ni!
Potrebuješ pa naše pisno potrditev rezervacije!
Število mest je omejeno!

NE POZABI!
Vsak udeleženec s potrjenim vabilom, mora na zbirno mesto prinesti unikaten, lastnoročno okrašen (porisan/popisan), lonček Radia Si. Brez njega žal ne bo mogel vstopiti na skrivnostno prizorišče partyja, niti ne bo deležen toplega welcome drinka.
vaš Radio Si team
***********************************************
The traditional Radio Si Christmas Party … this time at a secret location.
We won't reveal the location until the last minute. :)
Everyone who confirms their attendance will be given details (on December 14) of where we will meet. We will meet between 20:00 and 21:00 for a warm Xmas drink. Don't forget to wear your gloves. :) From there, we will move to the next Christmas party location.
How to reserve a spot?
Send us your details: name and surname, e-mail, and home town to: marketing@radiosi.eu
Entry is free.
But you need our confirmation of your attendance!
Places are limited!

DON'T FORGET!
Every participant needs to reserve their spot and also has to bring a unique, hand-made decorated cup . Unfortunately, without this, they will not be able to enter the mysterious scene of the party, nor will they receive a warm welcome drink.
Your Radio Si Team