MUSIC CONTEST / GLASBENI NATEČAJ »35 years for you«
Songs born in quarantine / Pesmi iz karantene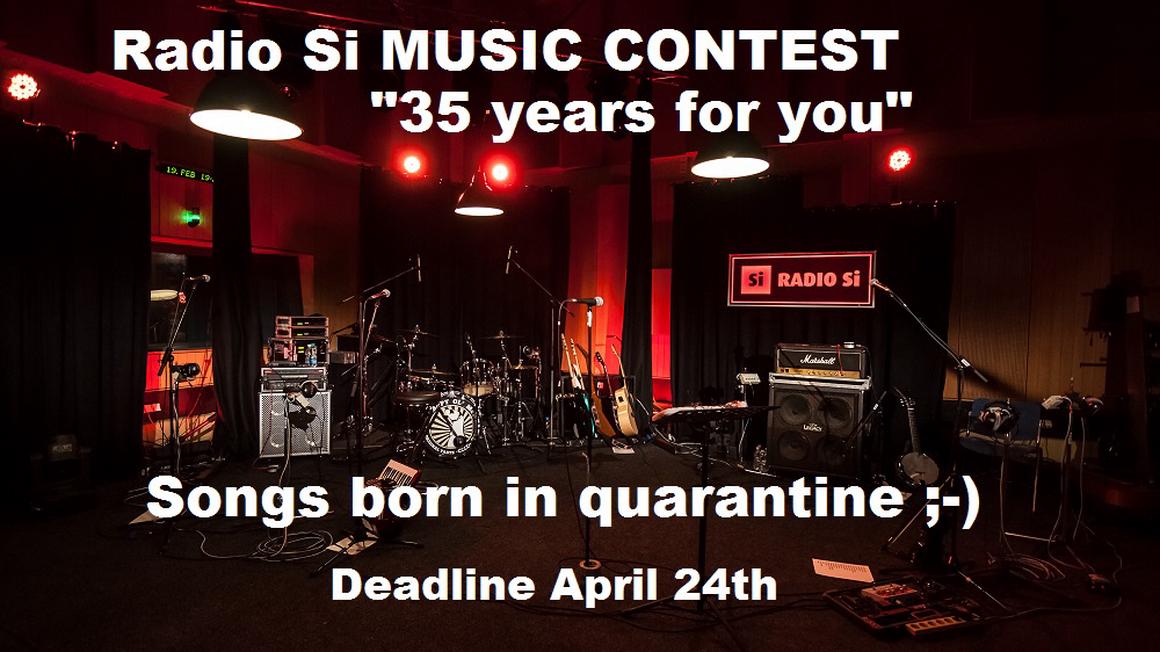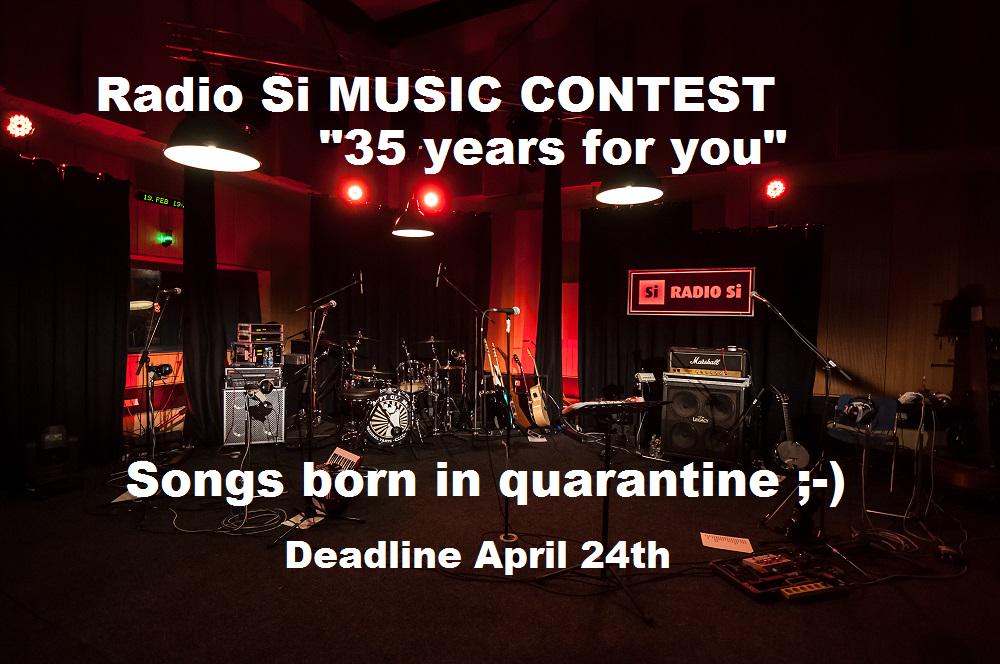 Pesmi iz karantene! ?
OSTANI DOMA! ... in ustvarjaj dobro glasbo!
Radio Si razpisuje glasbeni natečaj »35 years for you«

Z demo posnetki dveh, še neobjavljenih skladb, se lahko do 24. aprila 2020, prijavite uveljavljeni in neuveljavljeni izvajalci, ki želite pridobiti možnost studijskega snemanja in koncertnega nastopa ob 35-letnici Radia Si.
Tudi v najbolj kriznih časih, se rojeva odlična glasba, polna optimizma, veselja ...!

Niti karantena ne more ustaviti 35. obletnice Radia Si! :-)
***************************************************************
Music born in quarantine! ?
STAY HOME! ... and make good music!
Radio Si launches its "35 years for you" music competition
Established and new artists can submit two demo recordings of two unreleased tracks until April 24 2020 to get a studio recording and concert appearance at Radio Si's 35th anniversary.
Even in times of crisis, great music is born, full of optimism!

Besedilo razpisa tukaj.
Izjava in soglasje prijavitelja tukaj.
D. P.
---