Šarec discussed bilateral and EU topics with Merkel in Berlin today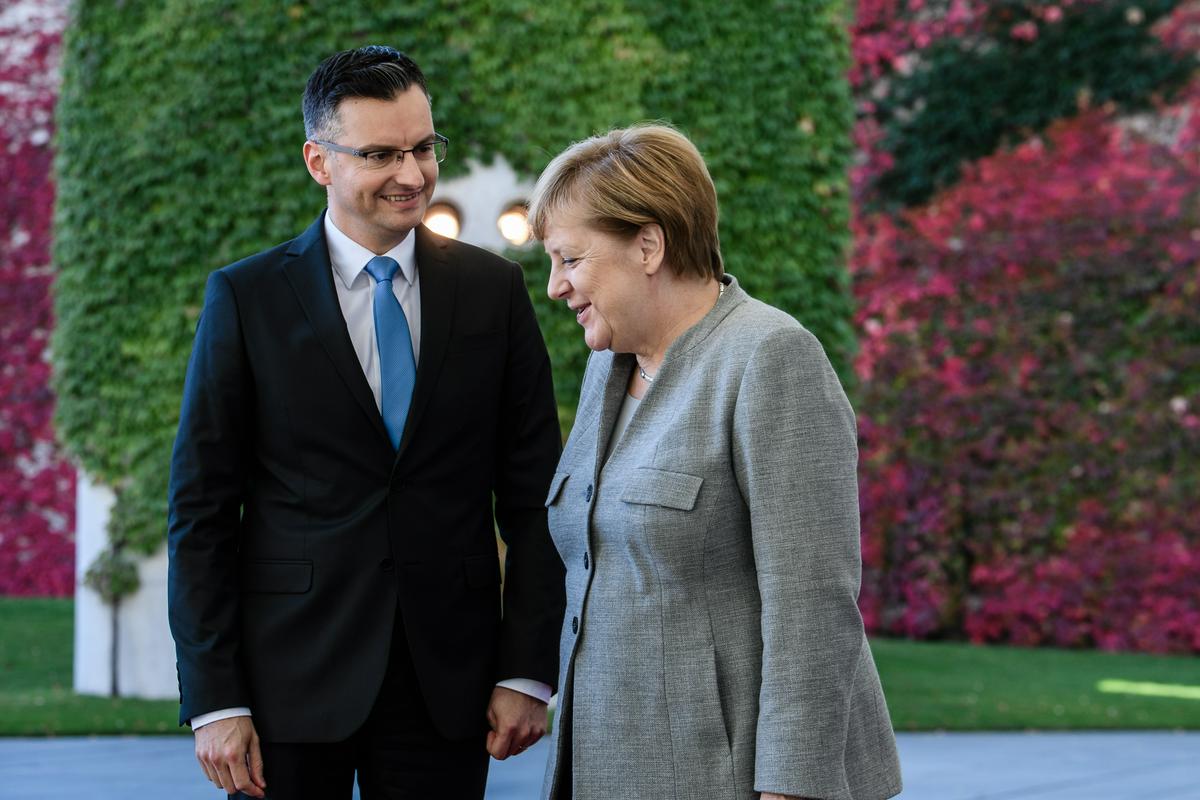 Prime Minister Marjan Šarec met with German Chancellor Angela Merkel in Berlin today for talks focusing on bilateral and EU topics.
At a joint press conference, Merkel said she was willing to support all efforts to resolve the Slovenia-Croatia border dispute and praised Slovenia's efforts to protect the Schengen border. Šarec noted that Slovenia was only willing to talk about how to implement the border arbitration tribunal's award, adding Slovenia was also ready to constructively take part in the resolution of all pressing issues in the EU.
This was his first bilateral visit since taking office.
T. Mi.
---