Traditional New Year's Jump to the Adriatic sea with 700 participants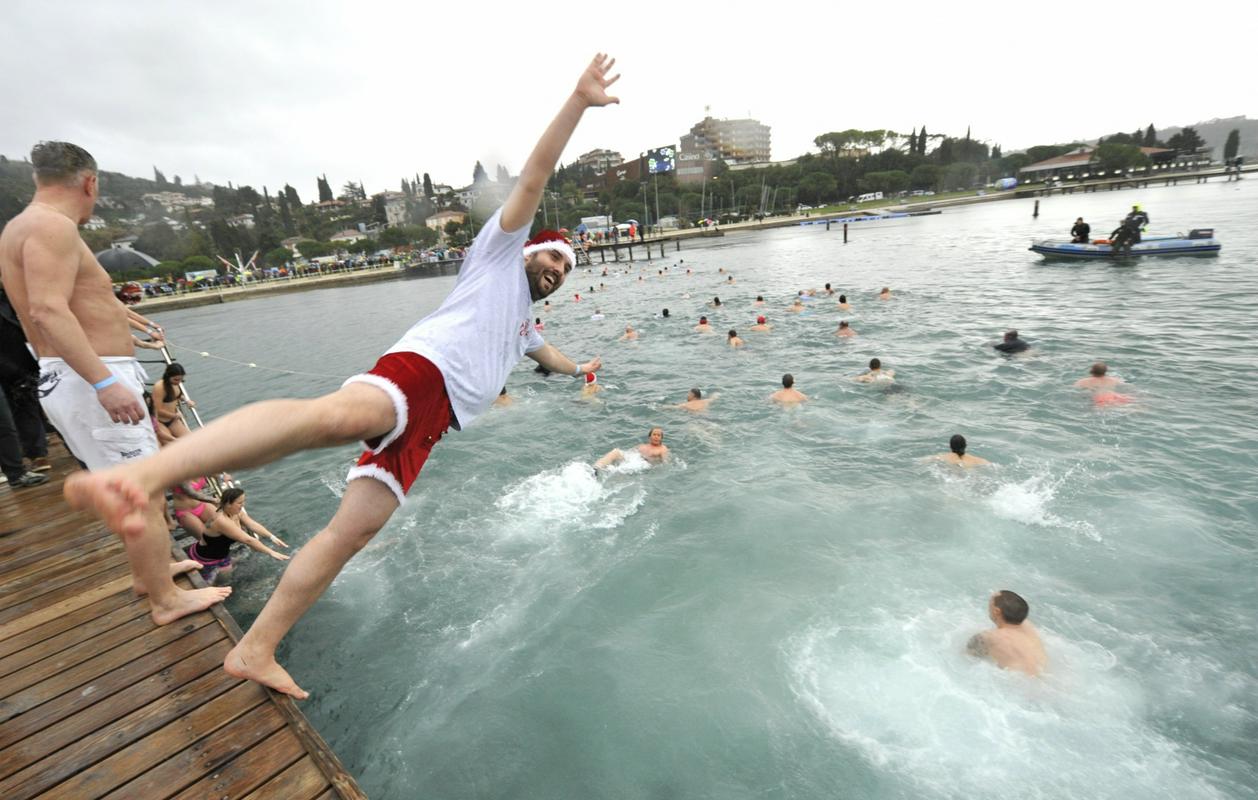 For the 15th time now, New Year's Jumps to the sea were organised at the main beach of Portorož at the Slovenian coast.
A record number of nearly 700 people participated at the jump to the Adriatic Sea, which showed today a temperature of 11 degrees Celsius.
Participants are not only local people, but from the whole of Slovenia and this year also from ten other countries.
Many thousand people come to the event merely as spectators but since the atmosphere is something special they are returning, as well as the participants.
Those who did not want to drive for their jump to the Slovenian coast could do it today at the lake in Velenje. Also, in Celje swimmers were jumping into the river Savinja. Yesterday similar events were held in Bled and Jezersko.
Tomditolm
---