11 July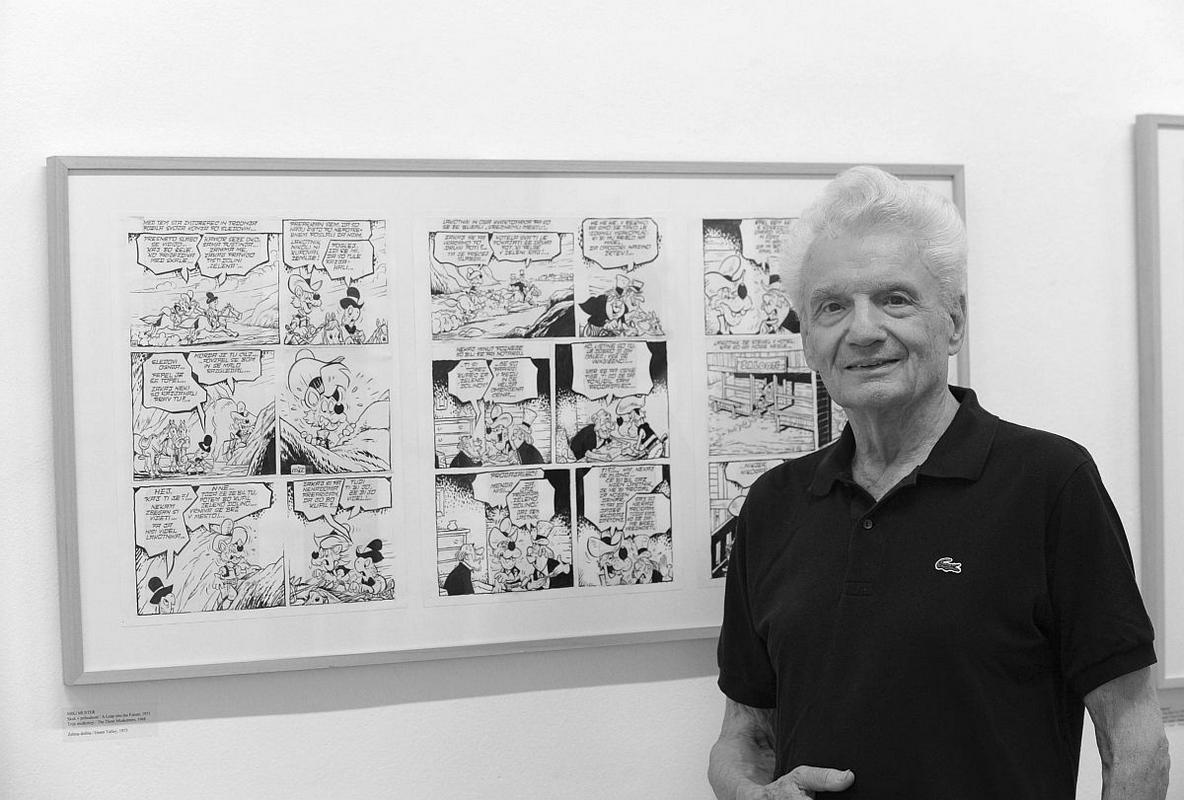 In 1451 Barbara Cilli, the daughter of Herman II, Count of Celje, dies. Her way of life surpassed the medieval context of a noblewoman's family life; she developed into a conscious, independent and publicly active type of women, who also had a major impact on politics.

In 1810, the Ljubljana Botanical Garden started operating under the leadership of Franc Hladnik.

In 1920, the Russian-born actor Yul Brynner is born. He also appeared in the film Anna and the King, for which he won an Academy Award as Best Actor.

In 1934, the Italian fashion designer Giorgio Armani is born.

In 1937, the American composer George Gershwin dies. His best known works are Rhapsody in Blue and the opera Porgy and Bess.
In 1952, the comic 'Zvitorepec with adventures' of Miki Muster comes out.
In 1989, the British theatre and film actor Sir Laurence Olivier dies. He became famous for his unforgettable Shakespeare roles as Henry V, Hamlet and Richard III.

In 1995 Serbian forces entered Srebrenica killing most of the population.

MUSIC HISTORY
1970 - Three Dog Night is No. 1 on the American singles chart with their version of the song 'Mama Told Me Not To Come'.
1987 - Heart is at the top of the American singles chart with 'Alone'.
BORN ON THIS DAY
1951 - American R&B singer Bonnie Pointer, youngest sister in the group The Pointer Sisters ('Jump').
1959 - Richie Sambora, guitarist in the group Bon Jovi.
1959 - American singer Susanne Vega ('Luka').
1975 - American singer Lil' Kim, her real name is Kimberly Jones ('Not Tonight').
_______________________________________________
NA DANAŠNJI DAN
Leta 1451 je umrla Barbara Celjska, hči Hermana II. S svojim načinom življenja je presegla srednjeveški okvir družinskega življenja plemkinje, razvila je tip osveščene, samostojne in javno dejavne ženske, ki je imela tudi velik vpliv na politiko.

Leta 1810 so v Ljubljani odprli botanični vrt. V njem je posajenih okrog 4. 500 rastlinskih vrst z različnih delov sveta.

Leta 1859 se je v Žalcu rodil slovenski skladatelj Risto Savin, avtor prve slovenske novoromantične opere Lepa Vida.

Leta 1920 se je rodil igralec Yul Brynner. Za vlogo v filmu Anna in kralj je dobil oskarja.

Leta 1934 se je rodil italijanski modni oblikovalec Giorgio Armani.

Leta 1937 je umrl ameriški skladatelj George Gershwin. Najbolj znani deli sta Rapsodija v modrem in opera Porgy in Bess.
Leta 1952 so začele v Poletovih podobah in povestih izhajati Zvitorepčeve prigode Mikija Mustra.
Leta 1989 je v Londonu umrl britanski igralec Laurence Olivier. Zaslovel je po nepozabnih vlogah Shakespearovih junakov Henrika V. , Hamleta in Riharda III.

Leta 1995 so srbske enote zasedle Srebrenico in pobile večino prebivalcev.
GLASBENA ZGODOVINA
1970 - Three Dog Night so na vrhu ameriške lestvice s svojo verzijo pesmi 'Mama Told Me Not To Come'.
1987 - Heart so na vrhu ameriške lestvice s pesmijo 'Alone'.
ROJENI NA DANAŠNJI DAN
1951 - Bonnie Pointer, najmlajša sestra v zasedbi The Pointer Sisters ('Jump').
1959 - Richie Sambora, kitarist skupine Bon Jovi.
1959 - ameriška pevka Susanne Vega ('Luka').
Vesna Danilovič Novak
---