Ilka Štuhec defends her Championship title in Sweden
After 1989 she is the first female skier to win at two consecutve World Championships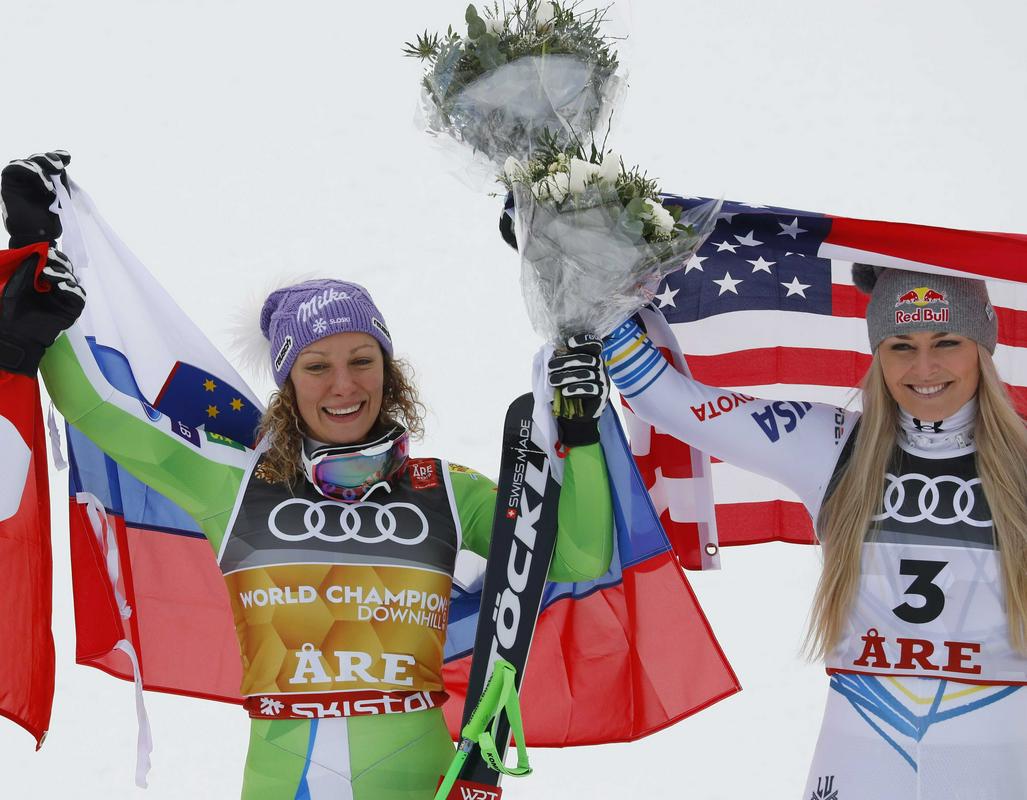 Slovenian Skier Ilka Štuhec has successful defended her title of a world champion in downhill race today in the Swedish resort Are.
She was in lead the whole time, second was Corrine Sutter of Switzerland and third Lindsay Vonn (USA), who is concluding the career with this bronze medal.
Štuhes is the fifth women in history of World Championships who has won the title at two consecutive World Championships. The last time a female skier successfully defended this title was in 1989, one year before Ilka Štuhec was even born.
This is the 22nd medal for Slovenia on world championships and the 7th golden.
Tomditolm
---