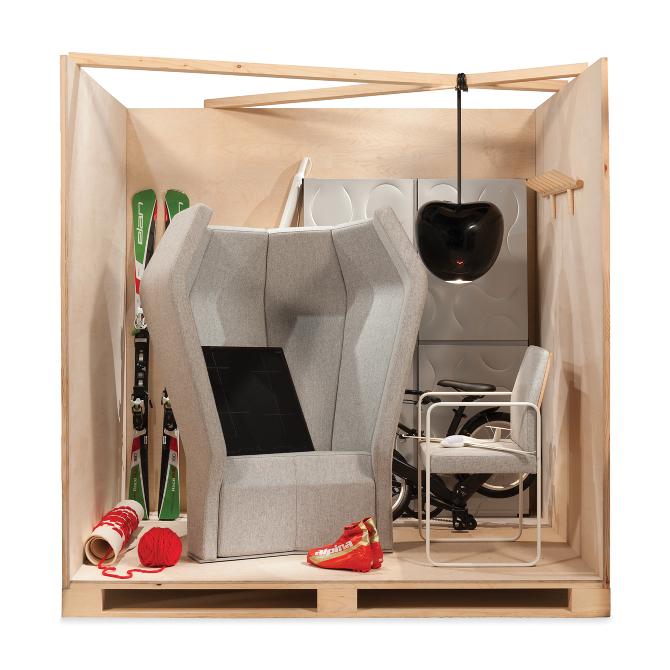 Under Communism, when many companies enjoyed a monopoly status, quality industrial design was often an afterthought in Yugoslavia. Still, many forward-thinking designers in Slovenia did come up with innovative designs that were sometimes recognized even beyond the country's borders. Since the fall of Communism, a new generation of designers has continued that tradition. And now, for the first time, women are among the most prominent Slovenian designers – with Nika Zupanc, a graduate of the Academy of Fine Arts ad Design in Ljubljana, among those leading the way.
Femininity plays an important role in Zupanc's creations. Her designs of lights, chairs, and other household objects are whimsical and frequently decorated with intricate patterns. She often tops otherwise modernistic designs with a gentle, "feminine" touch – a bow, a piece of pink-colored glass, or a flower pattern. A preponderance of curved lines also contributes to the overall gentleness of her style.
The uniqueness of Zupanc's designs has helped them to become noticed abroad. Her big breakthrough came several years ago at the prestigious Salone Del Mobile fair in Milan, Italy. The enthusiastic response caused her designs to be picked up by well-known brands such as Moooi, Naodus, and Moros. Recently, she branched out to create more complex interior design projects and later designed an exhibition pavilion for Dior. Her work has even been featured in Architectural Digest, Wallpaper, and The New York Times, and was exhibited in the highly competitive London design market.
Visitors to Ljubljana can admire Zupanc's design ideas at Lolita, a pastry shop in the heart of the Old Town. The shop's interior was not only designed by Zupanc but is also named after one of her distinctive lamps. Hanging from the ceiling are huge black cherries – a purely decorative element from her collection of quirky objects.
Zupanc is a member of an up-and-coming generation of designers whose innovative ideas represent a potentially bright light for Slovenian industry, which is still stuck in the tunnel of the current economic recession.