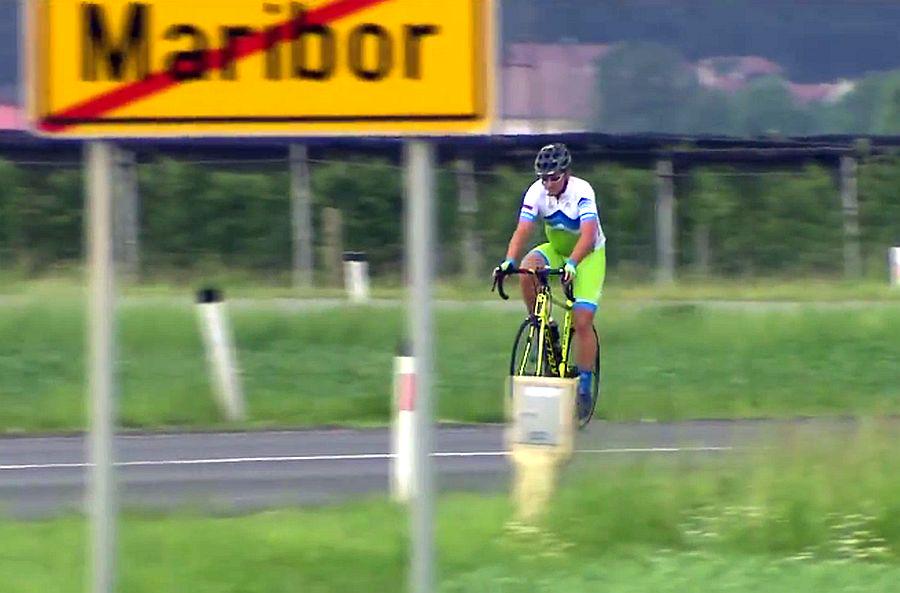 He will ride the 335 kilometres for charity, raising funds for child athletes from socially threatened families. He hopes a lot of cyclists will join him on June 17.
In 2008 Simon decided to cycle the world. Until today he rode 20,000 kilometres across 17 countries on three continents. His present goal is to cross the Slovenian diagonal in 24 hours. "335 km is quite a challenge even for me. I usually cycle 100 to 180 kilometres per day; well, usually I have a lot of baggage. But still, the route is twice as long," Eržen explained.
He intends to start at midnight at Goričko, and to reach Portorož at midnight. "I am inviting all the cyclists, recreational and those who love cycling, to join me along the entire route, or on just a part of the way, wherever and whenever, and for as long as they can manage," he added.
Raising money for athletes lacking funds
His progress will be shown online. Besides his wish to encourage Slovenia and its people into action, his cycling has a deeper purpose. Before and during his race across the country Simon, in the company of celebrities from Slovenia, intends to raise funds for athletes from socially troubled families.People will be able to donate either by sending messages, or at one the promotion points set in Celje, Ljubljana, Koper and Portorož.
T. H., MMC, Jasmina Gregorec, TV Slovenija; translated by G. K.