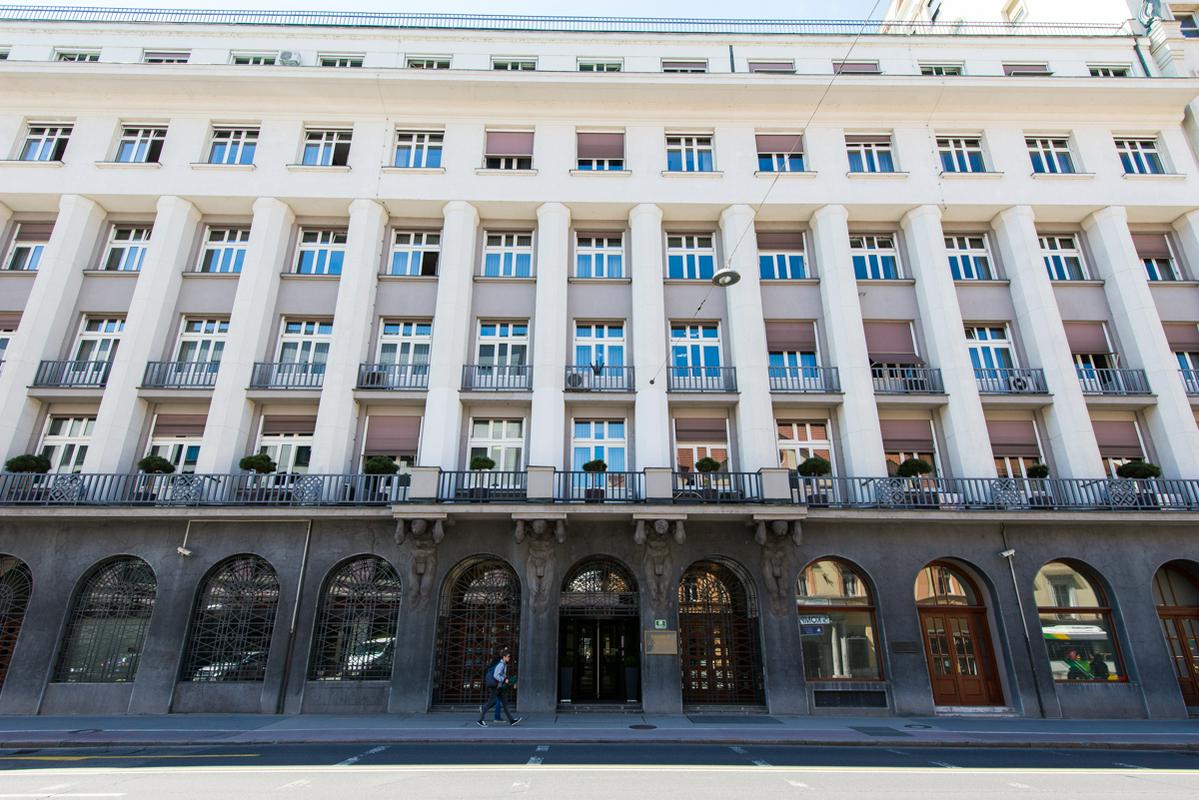 Looking back, my first impression was that Ljubljana was the foggiest place I had ever visited in my life – and I'm from London! It was incredible: I literally did not see the sun for the first 3 weeks of my time in Slovenia. But the fog eventually cleared and the beauty of the city and of the country was revealed. I'll never forget my fourth Monday, when I went into my office on the fourth floor of TR3 and realised I could see the mountains from my desk. I had an instant feeling of having arrived, after all you don't get that kind of view in London, or for that matter in many other European capitals.
Since I have been in Slovenia two years (almost to the day), half of my tour, this November I find myself looking back at my time here so far. My expectation before I started my tour was that I would have a fairly quiet time in Slovenia, getting to know your beautiful country, wonderful people and delicious cuisine. I had not expected to see two years of political ups and downs. Part of my job as a British Diplomat is to gain an understanding of what is happening in Slovenia and to send reports to London. With so many important events taking place, the last two years have been busy.
Autumn in particular seems to be the season for exciting developments. In my first year I arrived just as official campaigning for a General Election got under way, and last year the protests that began in Maribor were spreading across the Nation as people came to the streets to demand changes to the way in which politics is conducted here. This Autumn I am working with the Ambassador and my colleagues in the Embassy to understand one of the largest challenges Slovenia has faced since independence. The stress tests that Slovenia's banks are currently undergoing means that there is considerable uncertainty about what the future holds for Slovenia.
The mood of many people is like the weather: getting worse all the time. But like the fog that greeted me on my arrival, this uncertainty will eventually lift. The results of the stress tests are going to be painful, and will lay bare the full extent of Slovenia's problems. But the transparency that they will bring will ultimately enable Slovenia to grow again, helping the banks to function normally and demonstrating that Slovenia is serious about doing things differently in the future. I remain optimistic that Slovenia will come through this difficult period, and that the sun will shine again on the Slovenian economy.
Jamie Hilton, Deputy Head of Mission, British Embassy