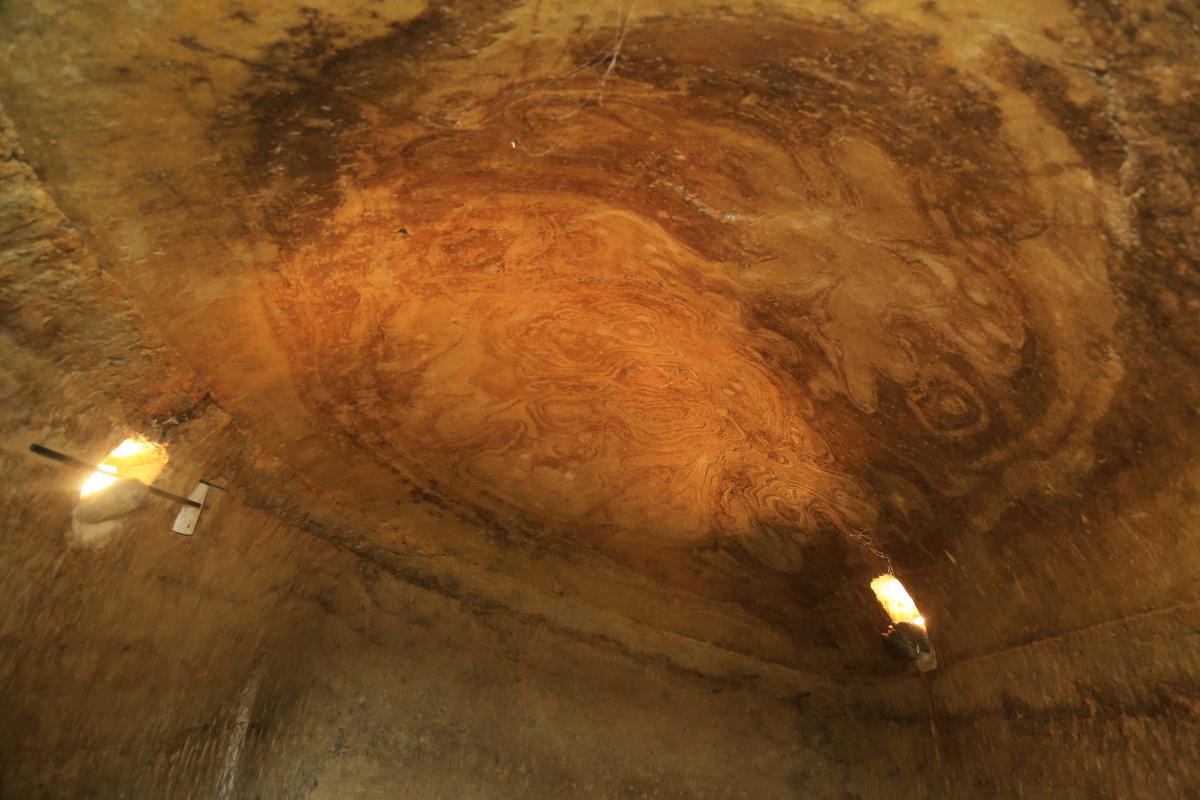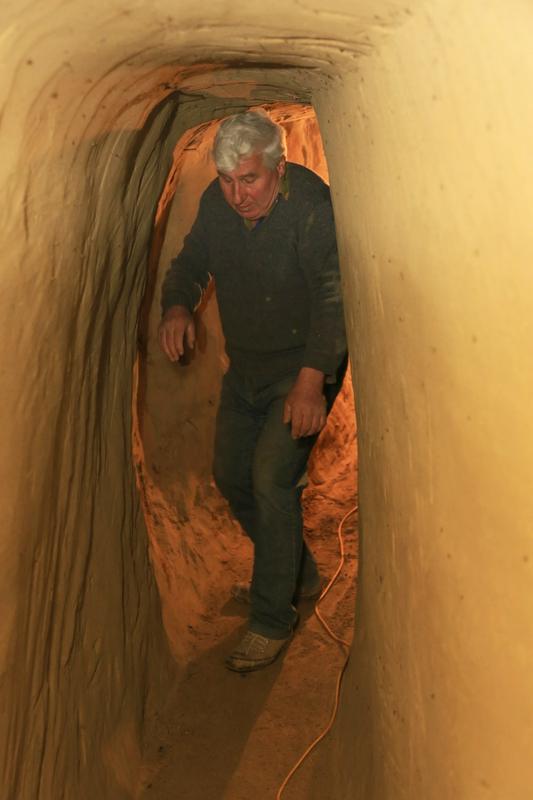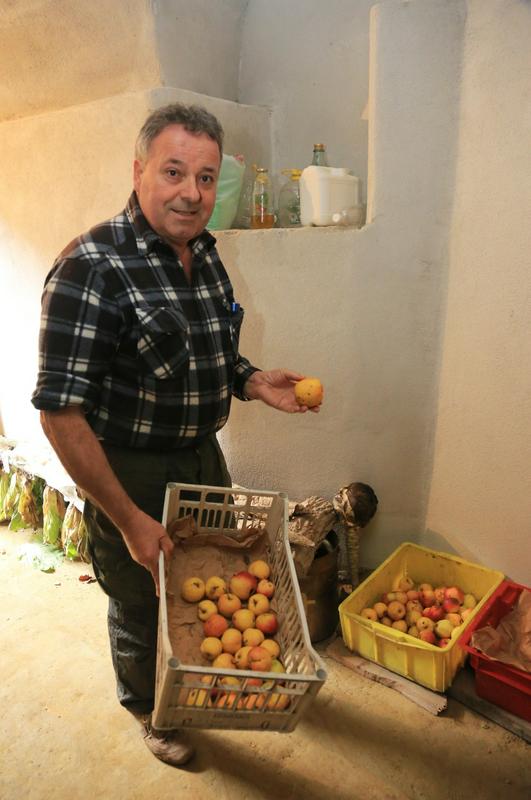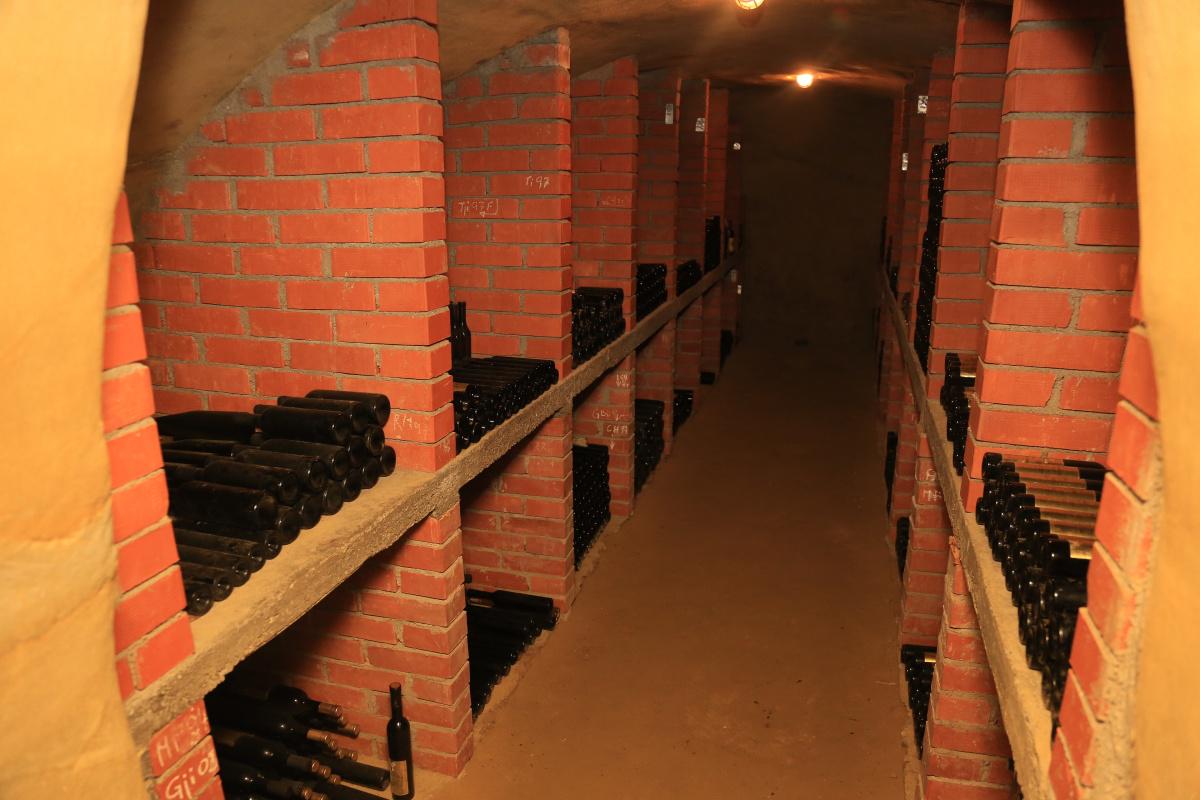 The wine-growing region of Bizeljsko, which lies in eastern Slovenia and extends along the Sotla River, bordering Croatia, has at least two peculiarities: first, a local person is not called "Bizeljčan" – this is how the wine is called – but "Bizeljanec"; and, second, root cellars are definitely the distinguishing storage dug in flint, the sedimentary remnants of the former Pannonian Sea, which can be found only in this part of Slovenia.
In the past, root cellars were used for storing crops, mostly turnip or "repa", hence the Slovene term "repnica". People started digging them 200 years ago. In recent decades, they were no longer in use and so started falling into disrepair. In the wider region of Bizeljsko, there were once approximately 160 root cellars, of which only 50 have been preserved. In the village of Brezovica, two of the oldest root cellars can be found: the Kelhers' one dates from 1825, the neighbouring one from 1827. As both root cellars began to cave in, they had to be stabilized. In the oldest, the Kelher family still stores apples, potatoes and some other crops; in the younger, which was enlarged years ago, they keep their home-made wines.
Two decades ago, many people started restoring and building root cellars anew as they have recognized that the cellars are perfect for maturing quality wines. Janez Šekoranja was the first among them to discover that root cellars are not only a tourist attraction that can be found only in this part of Slovenia but also underground storage in which ideal conditions exist for quality wines to mature: constant temperature (3–10°C) and humidity (approximately 90%). His findings turned out right, as his quality wines have won several awards at wine competitions all over the world. All his quality wines matured for several years in a root cellar in Graben (a district of Brezovica), where one of the Šekoranja vineyards are planted.
During the Second World War, some root cellars also served as hiding places. One such was owned by the Balon family. Although the current householder Anton Balon has not experienced the war himself (he was born in 1949), he remembers the stories his relatives and other people told him. He describes their root cellar: "The cellar existed before World War Two. However, between 1941 and 1945, it was dug deeper by people who moved to our old, now no longer existing house, after my family had been deported to Germany. At that time, a family by the name Ogorevc was staying at our house, who during the war extended the root cellar for their own safety and made some bunkers in it. The tunnels were very narrow and low, so it was difficult to crawl out of them. In the old house, there was a room in which we kept a wooden wardrobe with a movable floor. Through this wardrobe, an underground tunnel could be reached that led to storage and the root cellar which had two exits, enabling the family to escape through it."
Root cellars are still being restored and enlarged
Since many root cellars were no longer in use, they began falling into disrepair. Nevertheless, now they are being dug again. During this winter, one was also dug at the Pudvoi farm. At the Merkeš guest house they have recognized that a root cellar is a tourist attraction worth seeing, so they intend to dig their cellar deeper. According to the householder Karel Blažinič, a cellar for wine bottles will be arranged and extended so that it will have an additional exit for easier reception of guests. Their root cellar is otherwise located at their vineyard cottage, where they drive their guests in an old but restored off-road vehicle.
However, one of the most visited and interesting root cellars is owned by the Najger family. They boast one of the biggest cellars with beautiful natural paintings. Jožefa Najger explains: "The old root cellar had a marl pane. After we broke it we found natural ceiling frescoes. In the past, here the sea churned up and left sedimentary rocks; we cut through one such sedimentary rock and now we have a ceiling decorated with natural frescoes. People can hardly believe what nature can produce. At the moment, we've got five chambers (almost 300 square metres in size), and we're still digging to a depth of 11 metres. The chambers will be used mostly for storing bottle wines, and for small wine tastings at which our guests will enjoy a pleasant experience."
In Bizeljsko, approximately 12 root cellars have been restored which can all receive visitors. The majority of them can be found in the district of Brezovica. One smaller, still very interesting root cellar has been restored at the Tkalec homestead near the Blažova gorca wine cellar. This is quite distinct from other root cellars. It is quite an artwork – it resembles a chapel rather than a cellar. It has numerous decorations on the ceilings, and pillars, which are all handmade, from flint, so it is really worth a visit. Root cellars are definitely a very interesting peculiarity of the wine-growing region of Bizeljsko. If you decide to visit them and have some great wines of Bizeljsko, you will enjoy an unforgettable experience.
Goran Rovan; translated by D. M.