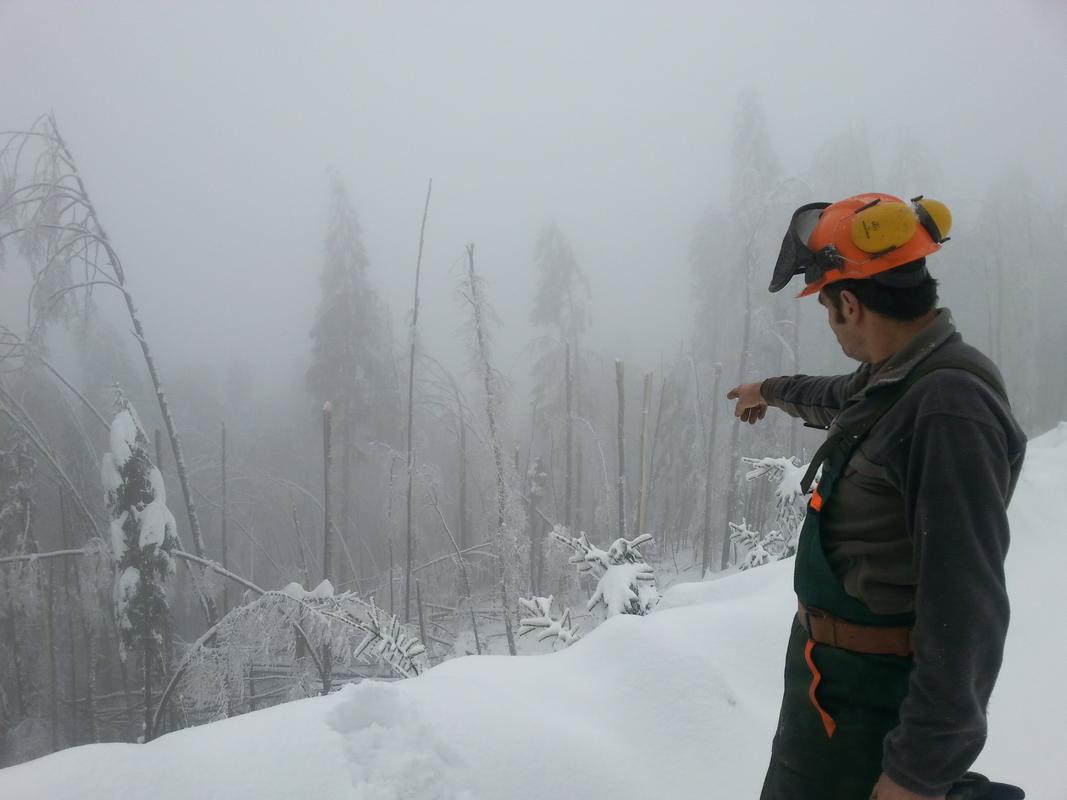 Devastating sleet, which has been crushing trees under its weight all over the country, has caused the largest catastrophe ever to hit Slovenian forests.
Damjan Oražen, director of the Slovenian Forest Institute, has stated that according to early estimates as many as 500,000 hectares are damaged, i.e. almost half of all Slovenian forests. According to Oražen, the total volume of fallen wood amounts to 4 million cubic metres, which equals the entire average annual harvest. What is more, since the current conditions do not allow forestry teams to estimate the damage on the spot, the estimated numbers are not final.
Falling branches and trees pose danger throughout the country at the moment, and it will continue to be so until the ice melts. Therefore, walkers through forested areas are advised caution, and should be aware that the situation is not likely to fully return to normal until the spring.
Long-lasting rehabilitation
"It'll take years to rehabilitate the forests," predicts Oražen, adding that the current priority is to clear the roads for traffic and enable access to villages that have been cut off from the rest of the country.
The fallen trees will need to be removed from the forest by May at the latest if the emergence and spreading of tree diseases are to be prevented. Foresters have already warned of new trouble ahead. Due to large amounts of wood Slovenian forests are likely to experience another disaster in late summer: the bark beetle.
Teams of the Agriculture and Forestry Chamber of Slovenia have already started documenting and estimating the damage. In agriculture fruit-bearing trees have been most affected.
A multiannual rehabilitation programme is planned to be drafted in three months' time. The minister of agriculture and the environment Dejan Židan has stressed that the government will provide financial means for rehabilitation, but that the numbers are high, adding that international aid will be requested, too.