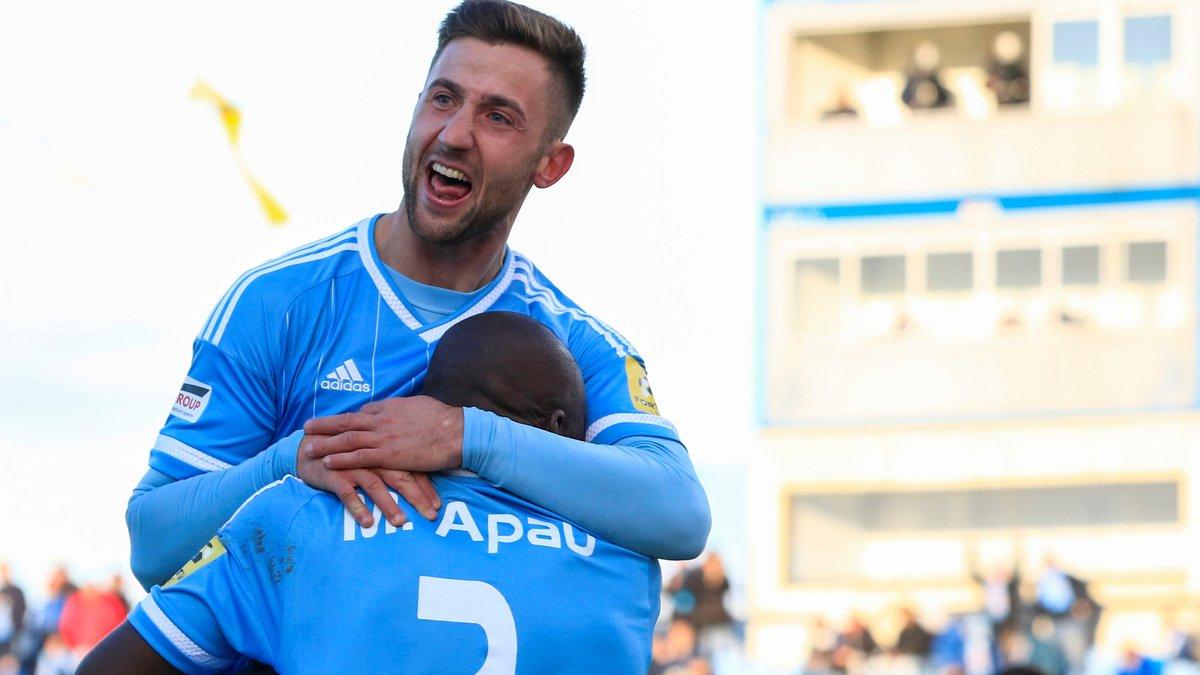 "We've brought Slovan back to its rightful place," said Andraž Šporar after the last game of the Slovak championship's fall season and a substantial win over Trenčin (5:2). The 24-year-old Ljubljana native is the leading name at Slovan, which remains undefeated after the first half of the Super League (14 wins and four draws) and enjoys an eight-point lead over DAC.

A five-goal lead on the top scorers list
"I want to score in every game. It's not good when I fail to do that. I wanted two goals to have an average of a goal per game, which is what you journalists keep asking me," joked Šporar after the successful conclusion of the fall part of the season, when he "only" scored a penalty in the 40th minute, giving his team a 3:0 lead. With 15 goals in 16 games (he missed two because of cards), he is the top scorer of the Slovak league by a wide margin. He has a five-goal advantage over the next two top scorers.
He wants to play in a new stadium and in Europe
"I want to win the national championship crown and become the top scorer. I'd like to celebrate in the new Tehelné Pole. Then we'll see. For a long time, Slovan had failed to match its past achievements. We have to come back to our fans at Tehelné Pole, win the championship, and play in European competitions," said Šporar. Talking to the assembled press, he added that he is not interested in transferring to a stronger and wealthier league. On UEFA's official rankings of national championships, Slovakia's Super League is 31st in Europe, while Slovenia's First League is 30th. However, Slovak clubs are currently ranked 16th in UEFA competitions, while their Slovenian counterparts are only 27th.
A negative experience as a warning about wintertime transfers
In recent interviews for the Slovak media and during a visit to his homeland as part of the national team, Šporar said that because of his bad experience with a January transfer from Olimpija to Basel during the 2015-'16 season, he is not willing to switch clubs in the middle of the season. Three years ago, he also had an exceptionally strong autumn part of the season. He had scored 17 goals in Slovenia's First League and was then sold to Switzerland for 3.8 million euros plus bonuses. There, he was quickly injured and attracted bad will from fans because he shopped in the wrong town. He ended up playing just 20 minutes in the entire season. Still, he shared the First League's Top scorer title with Rok Kronaveter at the end of the season and was among those who received the Slovenian Champion title.
"For me personally and for Slovan, this was a successful reboot and an excellent fall part of the season," added Šporar, who has found himself in top form in Slovakia. He scored 20 goals in 22 games and made six assists. That's why he's determined to finish the story that he is writing together with the "heavenly blue" Bratislava team.