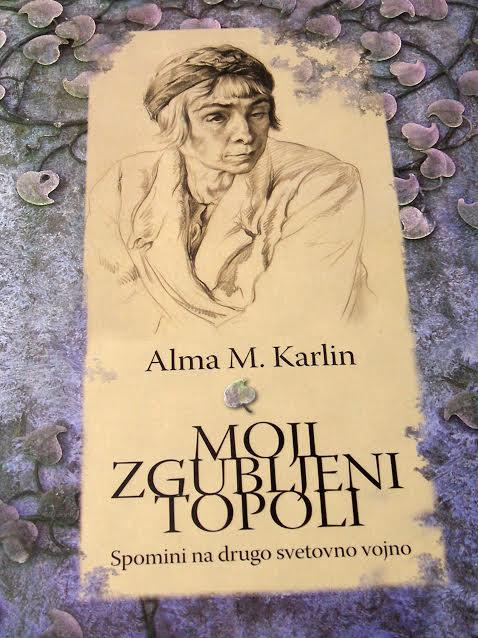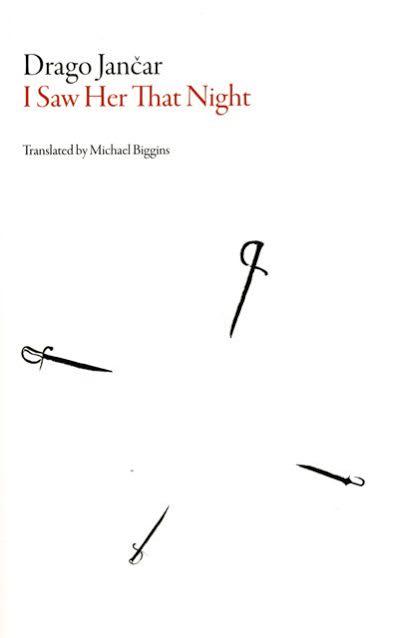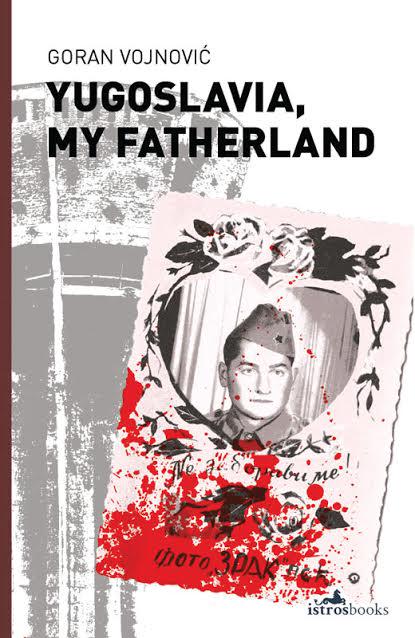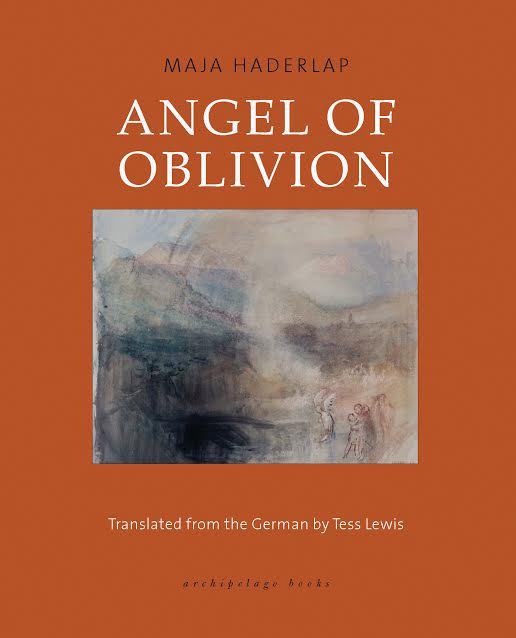 The selection is not limited to canonical works by Slovenian authors; you will not find in it the greatest Slovene poet (France Prešeren), the greatest writer/playwright (Ivan Cankar) or the best-known philosopher (Slavoj Žižek). Nevertheless, those we selected are not inferior, and even surpass them in some respects. We present only authors whose works have been translated into English.
Lojze Kovačič
"A man lives a double life:the one he actually lives and the one he aspires to or ought to live.Therefore, everyone is divided internally to begin with."
The novel The Newcomers by Lojze Kovačič is considered a masterwork of the Slovenian prose and one of the best Slovenian novels according to many contemporary authors. It is a canonical text, an extensive and difficult autobiographical work, a chronicle about the moving of the author and his family from Basel, Switzerland, to Ljubljana. The work (in three books) was published in Slovenian in the 1980s and has been considered a literary masterpiece of the 20th century since then. It was also characterised as such in the Neue Zürcher Zeitung daily newspaper. This year, the translation of Book One was published in English. An extensive essay about the work was published in the Los Angeles Review of Books where The Newcomers was described as a "Great Slovenian Novel." It is occasionally compared to the most popular modern authors, such as Elena Ferrante and Karl Ove Knausgaard, as well as classic authors, among them Nabokov and Tolstoy. If you are a demanding reader and would like to read only one Slovenian novel, read this one.
Vitomil Zupan
"Everything is just so fraught with tendentious bullshit."
Imagine Ernest Hemingway being even more bold, brave and eccentric. Imagine an Ernest Hemingway who would not only imbibe boxing, bullfighting and absinthe, but fight against occupying forces as a partisan, fearlessly conquer Slovenian forests and women, and after the war, in a new socialist country, be sent to prison, despite being a national hero, due to the perversion of his writing. Such was the life of Vitomil Zupan, perhaps the only writer who, in high school readers, gains the attention of teenage boys who regularly prefer action movies over books. The novel Minuet for Guitar is considered a literary classic that the reader is unable to put down before it ends, a book filled with "true sentences," about which many people sigh: "This is better than Hemingway!" Check it out for yourself.
Srečko Kosovel
"The death of Europe will be beautiful, beautiful, like a luxuriant queen dressed in gold."
It is usually difficult for poets to gain the same popularity as novelists. Srečko Kosovel is an exception: a mythical figure of Slovenian history to whom everybody – from teenagers to university professors – attribute prophetic powers. He understood the politics and social injustices that perturbed Yugoslavia and Europe after World War I, while he also possessed a refined artistic sense. He seemed to understand too much, which lead to him dying a martyr's death, starved and ill, at 22 years of age. He left behind poetry; on receipts, napkins, pieces of cardboard. All of this was gathered and assembled long after his death, when time was ripe and people understood the avant-garde. Today you can find his work in the most beautiful collections of poems decorating coffee tables or in cheap pocket books carried around by rebellious teenagers.
Alma Karlin
"Alone and abandoned walks through life he who thinks only of himself; but he who knows how to lovingly adapt and turn everything for the better, who always knows where to offer a helping hand and gives himself to others, his life is a blossoming meadow, and traces of his work remain, even after he is gone."
She was born in 1889, in times in which women had no equal rights to men: they were not allowed to enter bars alone, their access to education was limited and their breathing was restricted by corsets. Alma Karlin, born in Celje, nevertheless, became a worldwide traveller. The first woman to (with a typewriter) travel the globe, visit cannibals and, in order to earn some money during her travels, found work as a translator at the Suez Channel. She spent her later years near Celje, together with a painter Thea Schreiber Gamelin. She was brave, clever and assertive; she reported about the world for newspapers around the globe and she wrote extremely popular feuilletons.
Her literary works have been printed in English and German since the 1930s and we can hope that her biography (it also exists in the form of a comic book), richer than any fiction, will soon be available in any foreign language.
Renata Salecl
"By working so hard at self-improvement we lose the energy and ability to participate in any form of social change."
Our list is not meant to be limited only to literary works: modern Slovenian humanities also deserve attention. Such an example is The Tyranny of Choice by philosopher, sociologist and legal theorist Renata Salecl, who writes about consumer society, with its countless possibilities of choice, and how this society causes people anxiety and the desire for change. Although The Tyranny of Choice is not a self-help book, it might help you feel at least a little better about your imperfections.
Miha Mazzini
"Everybody needs something unattainable."
Miha Mazzini, this year's recipient of the most prestigious literary award in Slovenia, gained great popularity among readers thanks to his first novel, Crumbs, which became one of the greatest bestsellers in Slovenia and is still considered by many as the best modern and generational Slovenian novel that reads intently like genre literature, reminding us of the Catcher in the Rye of the Yugoslav periphery in the late 1980s. It is advisable for impatient readers and lovers of action.
Drago Jančar
"Those who dream of someone every night, love every night."
Drago Jančar is considered one of the most esteemed contemporary Slovenian authors and one of few living writers that have already made their way into school readers. His penultimate novel I Saw Her That Night was very well received by readers as well as critics at home and abroad. It thematizes Slovenian recent history, post-war killings and the trauma that has dragged on from World War II until the present.
Goran Vojnović
"It was easier for me to accept the idea that Nedeljko Borojević was dehumanised overnight, transposed into a mechanical machine and, as such, was no longer my father./.../ In that moment everything was easier for me to accept than the thought that people were dying while he was thinking of Duša and me."
Goran Vojnović appeared on the Slovenian scene as a literary wunderkind. His first novel Čefurji raus was the best-selling novel of recent years. He was particularly well accepted by the generation that grew up in the transition period. The protagonist in his novel, immigrant Marko, was described in Sweden as "Zlatan Ibrahimović, if he hadn't succeeded in soccer." The Vojnović's second novel, Yugoslavia, My Fatherland, is a deep insight into the wars in the Balkans, which, among other things, marked an entire generation, despite them not having experienced the wars directly.
Boris Pahor
"This moment I would like to say something to my former comrades, but I have a feeling that everything in my mind that I tell them will be insincere.I am alive, therefore even my most authentic feelings are somehow impure."
Boris Pahor witnessed war atrocities. The Slovenian Primo Levi, who in his work, particularly in his book Necropolis, remembers everyday life in a concentration camp during World War II. In 2008, Necropolis was proclaimed book of the year in Italy and was awarded best book in a foreign language. Today, at 103 years of age, Boris Pahor is among the rare living witnesses of life in concentration camps.
Maja Haderlap
"The country that doesn't want us; yet, we are the ones who enabled its existence as a state…"
In the Slovenian public, Maja Haderlap was known primarily as a poet. As a novelist, she got her breakthrough with her novel Angel of Oblivion, written in German. She received the most important Austrian literary award, the Ingeborg Bachmann Preis for the novel. The work, issued in several editions in Germany, highlights how Slovenian resistance against Nazism served the Austrians as a foundation for the establishment of their own state after World War II, while at the same time they despised and mocked former partisans and tried to erase their memory from public life. The work is written as a family chronicle, an intimate analysis of a family deeply marked by World War II, but even more deeply by post-war deception.