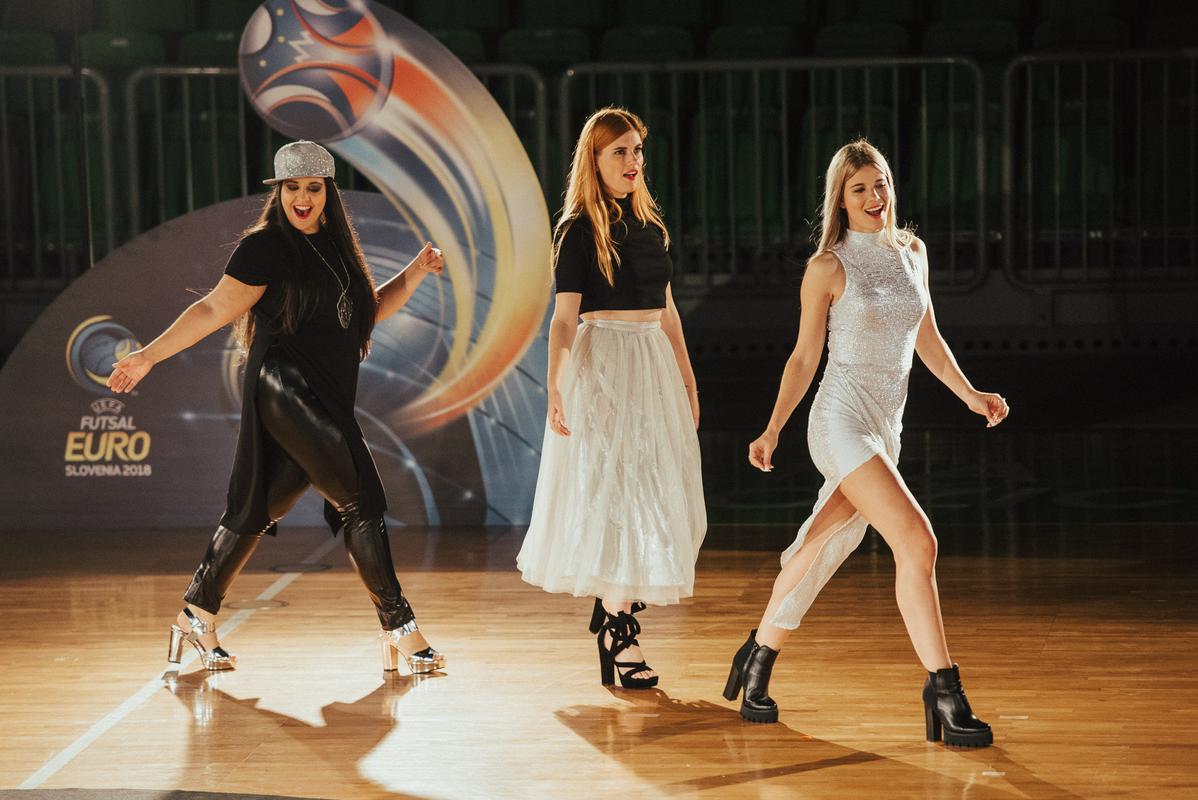 The tournament will take place in the Stožice Arena between January 30 and February 10. The group will open the event with a performance that will include dancers, acrobats, and futsal players. The song will be played throughout the UEFA Futsal Euro 2018 event. The lyrics speak of self-sacrifice, persistence, luck and winning. All of this is closely related to the event that the song celebrates.
"The lyrics talk about finding yourself in a decisive moment that could have long-term impact on your career or your life. Your mind is racing, and your head is full of thoughts that can weaken your willpower. Somewhere in the back, doubts appear. That's when you remember all the effort you put into doing what you do best. You remember the sacrifices, the hard work, the pain, the falls, as well as the happiness and the joy. Those memories give you power and the drive you need to soar. You see the goal in front of you and you realize that the path to success is wide open. It's your moment. You say to yourself: Let's win!" That's how singers Eva Pavli, Urška Kastelic, and Zala Hodnik describe the anthem.
The song was created with the help of producer JAMirko, who is also a member of the group. Pavli composed the music and wrote the lyrics alongside Luka Kastelec. The song accompanies a 360-degree virtual reality video titled Masters of Skills, which features 17 performers doing ball tricks. You can watch the video – and hear the anthem -- next to this article.