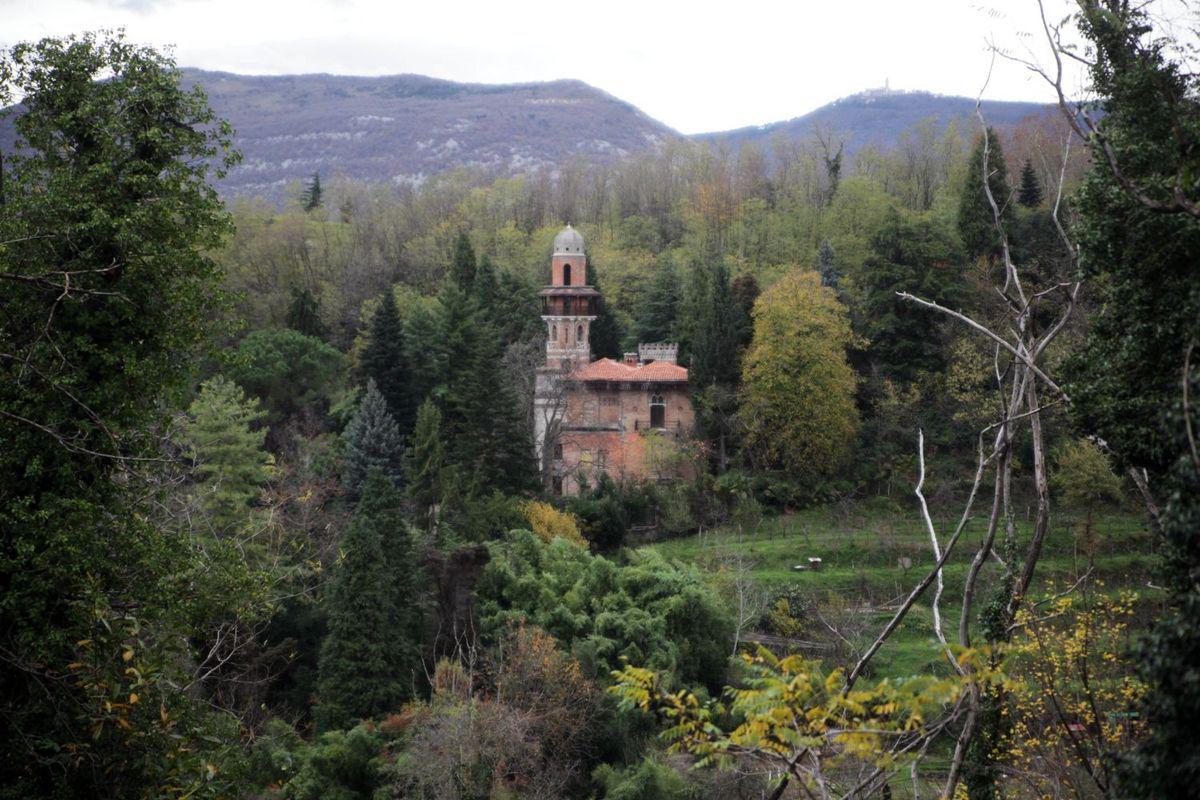 The Ministry of Education, owner of this rare neo-islamic jewel, has exhausted all possibilities for its preservation. They have informed Nova Gorica Municipality of their position, suggesting that municipal councillors should consent for the sale next week.
A few days ago a furniture shop moved into former engine sheds in Nova Gorica, which are the town's only industrial heritage site, and members of the public became upset that Nova Gorica municipal councillors had taken a decision not to rent it itself. And now there is a lot of upset on social media in response to the planned auction of villa Rafut. Next week, councillors will vote on whether the state should be able to sell it at a public auction.
For a long time, the Municipality and the Ministry of Education were looking for a solution, by which the dilapidated villa could be renovated and suitably used. The renovation had been estimated to cost approximately four million euros. The Municipality was initially counting on the state offering free use and for its renovation to be funded in part by the European funds. This did not work out. One of the reasons was that, due to pressure by the locals, the Municipality had taken on a far greater investment – Rihemberk Castle.
Matej Arčon, mayor of Nova Gorica, explained many times that this investment was a big burden for the municipality and that they could not afford to take on another one. The Ministry stated they had exhausted all possibilities – from calls for public-private partnerships, the involvement of bodies governed by public law, a transfer of management rights and to the suggestion that the property should be included in the intervention law in the field of cultural heritage. None of this came to be. As the Ministry does not need the villa for its own purposes, they decided to sell it at a public auction later this month.