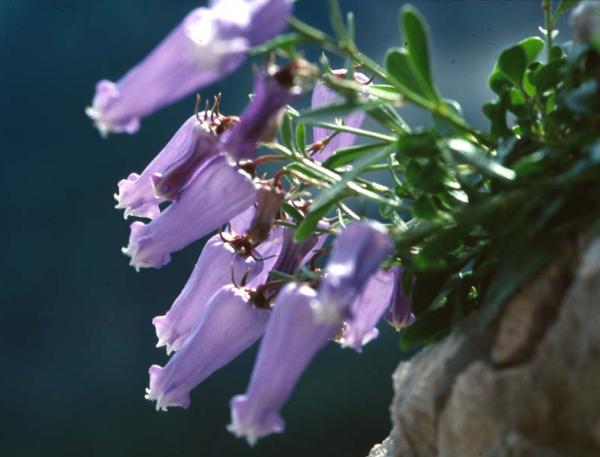 Slovenia's high-altitude terrain, which seems inhospitable to life at first glance, is home to a spectacular blue flower. Perfectly suited to the rocky peaks of the Alps and the harsh environment above the tree line, the Zois bellflower is endemic to Slovenia and is often seen as a symbol of the country's mountains.
The Zois bellflower was discovered by Karl Zois, who had been born in Ljubljana in 1756. Often overshadowed by his brother Sigismund, who is still considered one of Slovenia's foremost scientists of all time, Karl Zois was a highly competent botanist in his own right. Over the years, he put together an impressive herbarium of rare plants, set up a park full of flowers together with his brother, and opened the first Alpine botanical garden in the Slovenian lands.
Karl Zois is most famous today, however, for the plant that bears his name. He discovered it while exploring the Julian Alps, where he owned several huts. One day in 1788, he stumbled on a particularly attractive blue flower high above Lake Bohinj. Recognizing it as a new variety of plant, he sent it to his mentor Franz Wolfen in the town of Klagenfurt. Wulfen was impressed by the flower's beauty and named it in honor of Zois.
The Zois bellflower actually has its origins in southern Siberia, but like many other plants, it arrived in the Alps sometime before the last Ice Age. Unusually, the flower's narrow mouths make it difficult for bees and other insects to enter. Instead, the insects often create tiny holes in the flowers – a feature as characteristic of the Zois bellflower as its vivid blue color.
But what makes the bellflower truly special for many Slovenians is that it is endemic to Slovenia. Nowadays, it grows only in a small part of the Alps extending from Slovenia into Austria and northern Italy. It is found nowhere else on Earth. Its uniqueness has made it one of the floral symbols of Slovenia and led the botanist Viktor Petkovšek to dub it "a daughter of the Slovenian mountains."