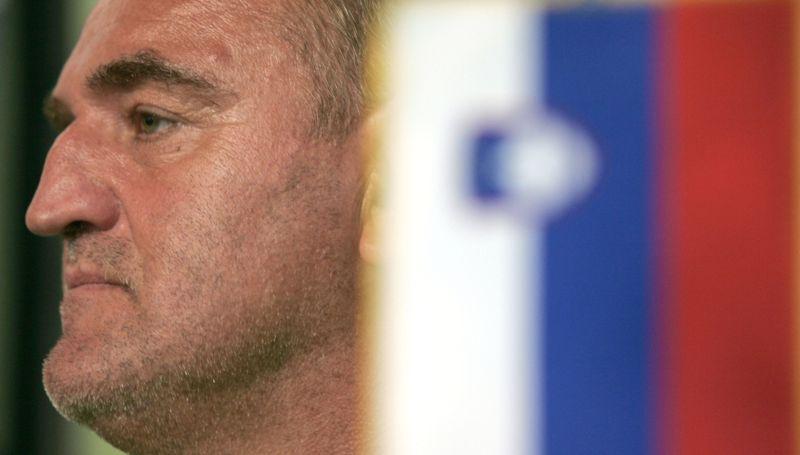 Since he was a child, Martin Strel loved to swim. His passion, combined with his colorful personality, has brought him international media attention – and even briefly made him a movie star.
Strel was born in 1954 in the town of Mokronog – perhaps appropriately so, since the town's name derives from the Slovenian words "wet feet." In his youth, he would frequently swim in rivers near his hometown, always pushing himself to the limit.
In the year 2000, he set the world distance record by swinging the Danube. For most middle-aged swimmers, this would have been an accomplishment of a lifetime, but for Martin Strel, it was just the beginning.
In the years that followed, he tackled longer and longer rivers: the Mississippi, the Parana, and the Yangtze -- where dead bodies floated past him in the heavily polluted water. By 2007, Strel was ready to tackle his biggest challenge of all: the Amazon.
Under the scrutiny of a press corps numbering almost 2000, and armed with ample supplies of Slovenian alcohol, Strel made his way down the Amazon. The dangers of the river came in various forms. He particularly feared the candiru – a small, parasitic fish reputed to enter the human body via the urethra and then feast on the blood of its victims. Fortunately, Strel managed to stay clear of the parasites, while his support crew distracted flesh-eating piranhas by pouring fresh blood into the water.
Despite contracting dengue fever, a serious tropical disease, and experiencing bouts of delirium, Strel managed to complete the task. The distance he swam in the Amazon was greater than the width of the Atlantic.
Hundreds of media outlets that tracked Strel's progress, including a film crew led by director John Maringouin. His documentary account of Strel's Amazon adventure, titled Big River Man, was screened at the 2009 Sundance Film Festival.
The unconventional, heavyset, but eternally enthusiastic star of the film was described as "the Slovenian Borat" by one film critic, and some Slovenians were left less than impressed with the antics of their countryman. The film received rave reviews, however, and opened the door to Strel in the United States.
Today, Strel lives in Phoenix, Arizona, where he has signed a contract that will enable him to raise environmental awareness by embarking on new long-distance swims. Despite complaining of receiving too little respect in Slovenia, Strel has not forgotten his homeland. Rarely accused of being modest, he is planning to build a museum devoted to his accomplishments in Mokronog.