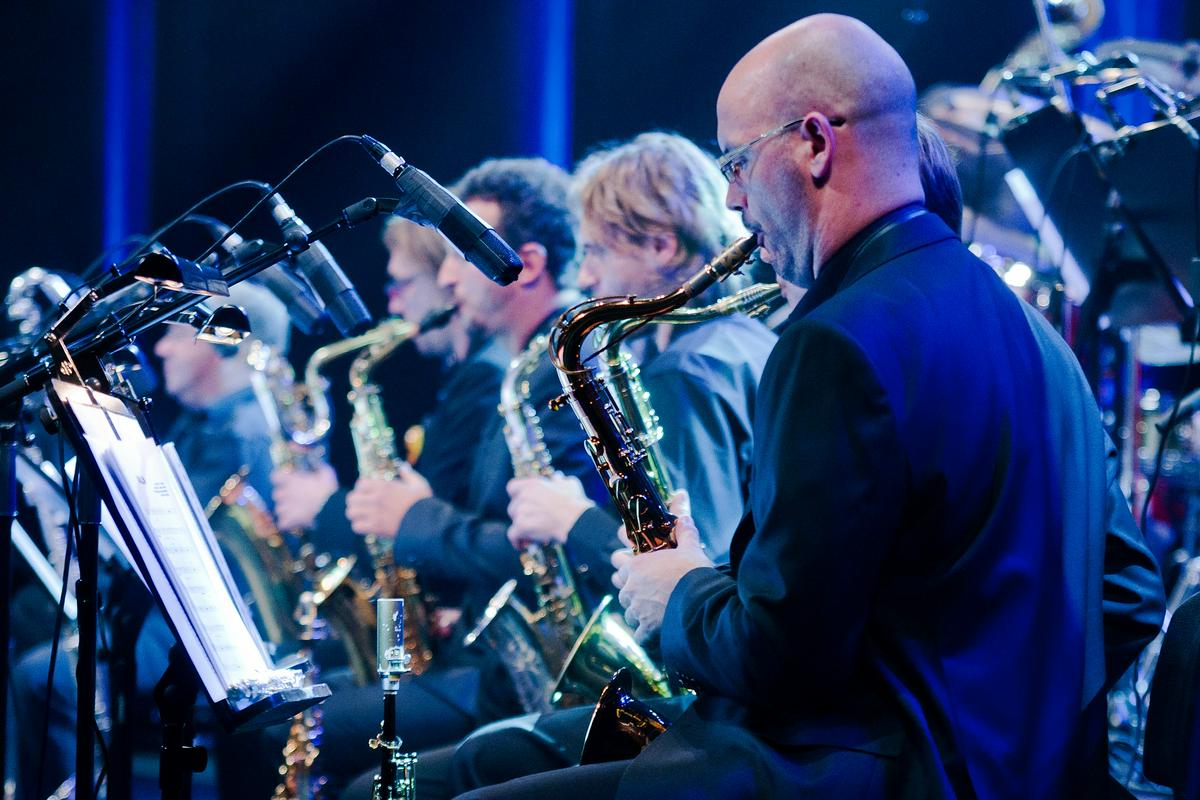 The musician Bojan Adamič founded the orchestra in 1945 and became its first conductor. The "master," as he was called by his fellow musicians, was determined to give the orchestra a cosmopolitan spirit, and PORL became famous for performing jazz and big band music from around the world, even at a time when the Communist authorities frowned upon jazz, which they considered a decadent American influence.
The orchestra was both daring and fresh, and the music it played was revolutionary for Slovenia. Even early on, the orchestra attracted talented young musicians that would emerge as major names in Slovenian music – legends such as Ati Soss and Franci Ogrizek. Over the years, most leading Slovenian singers performed with PORL. They included Beti Jurkovič, Marjana Deržaj, Majda Sepe, Jelka Cvetežar, and Nino Robič.
Eventually renamed the RTV Ljubljana Big Band Orchestra, the group was taken over by a new generation of musicians in the 1960s. Jože Privšek, who had received his musical education at the world-famous Berklee College of Music of Boston, took the reins of the orchestra and helped to introduce a state-of-the art musical sound. Under his leadership, some Slovenia's top composers wrote songs for the orchestra, and several standards from that era are still popular today. The Big Band Orchestra was even invited to musical events across Europe, from France to the Soviet Union. It performed with many of the top international jazz musicians, including Johnny Griffin, Bobby Shew, Jon Hendricks, and Peter Erskine. In 1978, one of its releases was named the year's best instrumental record by the German recording industry's trade association.
Still going strong as the RTV Slovenia Big Band Orchestra, the group now consists of a younger generation of musicians who continue the legacy of the postwar pioneers, while blazing their own path and reshaping an institution that has done so much to create Slovenia's world-class tradition of jazz and big band music.