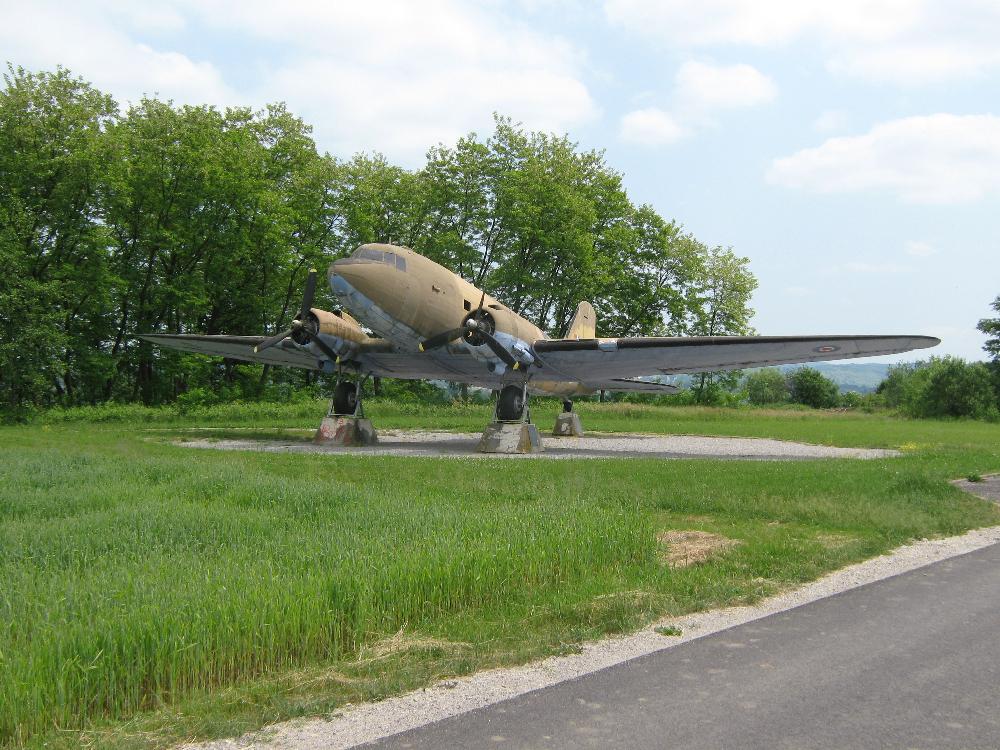 Many travelers driving between the towns of Metlika and Črnomelj in Slovenia's Bela Krajina region notice an unusual aircraft on a field near the road. The aircraft, a C-47 (the military version of the DC-3) in British Royal Air Force colors, is displayed there as a memorial to one of the most interesting chapters in Slovenia's military history.
In 1943, the Allies began cooperating with the Yugoslav Partisan guerillas to defeat the Germans. One of their priorities was to evacuate wounded soldiers from Partisan-held territories, which were surrounded on all sides by German forces. Airlifts were their only option, but it soon became apparent that the basic, improvised airstrips that existed in the area were woefully inadequate for the task.
In early 1944, the Allies, along with a local workforce of around 200 people, set up a fully-fledged airfield at Otok by the Kolpa River in the liberated territory of Bela Krajina. They dubbed it Piccadilly Hope. The airfield had two landing strips and was protected with a complex system of anti-aircraft nests, which were designed to prevent the Germans from attacking the airport.
In the months that followed, hundreds of allied airmen rescued by the Partisans – some from German POW camps, others from downed aircraft -- were evacuated to safety from Piccadilly Hope, as were many Partisans in need of medical care. About 2000 women and children were also airlifted to the relative safety of Italy and the Dalmatian coast.
Piccadilly Hope was a success, and in early 1945, a larger, less flood-prone airfield was built in nearby Krasinec. It was called Piccadilly Hope A, and it continued to operate until the end of the war.
During their existence, the two airports came under German attack several times, but the anti-aircraft defenses help up. Some of the transports, which operated mostly at night, came close to being shot down by the Germans. Evacuees aboard the planes could hear explosions as the Germans fired at their aircraft, and on several occasions, Spitfires had to accompany the transports to ward off attacking German fighters. However, none of the aircraft were ever shot down.
Today, a lone C-47 sands on a field by the former Otok airfield as a reminder of a multinational operations that saved hundreds of lives during some of the darkest days of World War II. Only occasional ceremonies now mark one of the largest humanitarian operations in Slovenian history.