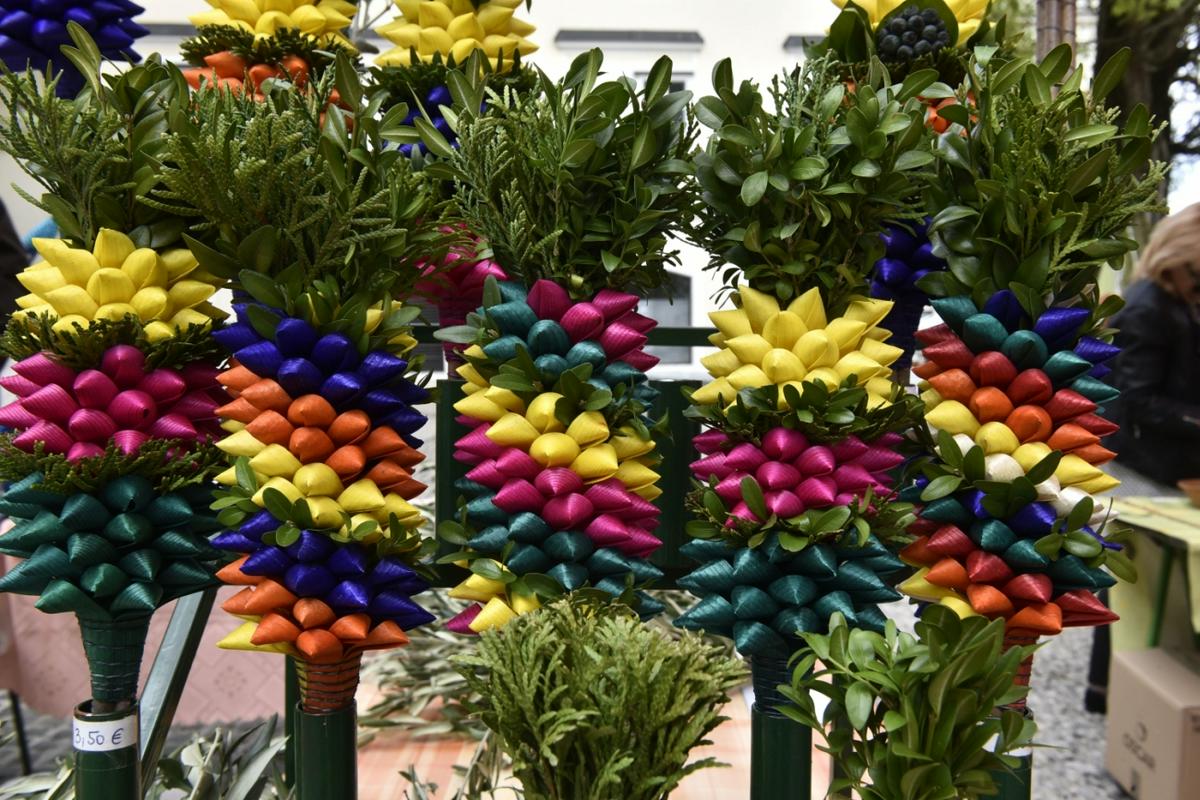 The bundles, known as butarice, have become a symbol of Palm Sunday, which takes place a week before Easter. Now associated with Christianity, the bundles have Pagan roots and once symbolized fertility.
Centuries ago, the bundles were made of olive branches, a tradition that survives in Mediterranean areas of western Slovenia, where olive trees are common. But over the years, different types of butarice emerged in various Slovenian regions. In the Ljubljana Basin, they are made of brightly colored wood shavings. In other parts of the country, they may include freshly baked cookies, springtime flowers, or branches from different kinds of trees. Juniper berries, fruit, and colorful ribbons are all commonly found in the Easter bundles.
Some villages compete for the honor of having the largest bundle. In the village of Ljubno, for instance, the bundles have to be made from no fewer than seven types of wood. Traditionally, they were shaped to represent various farm objects, from axes to plows, but in recent years, the range has expanded to include musical instruments, mostly accordions, and even computers. And in the town of Zgornje Palovče near Kamnik, butarice from around Slovenia are on display every spring.
In a world where holiday decorations are increasingly industrially manufactured, Slovenia's Easter bundles are still made by hand. They are a living tradition that reflects not just the regional diversity of Slovenia, but also the enduring strength of the country's rural traditions.