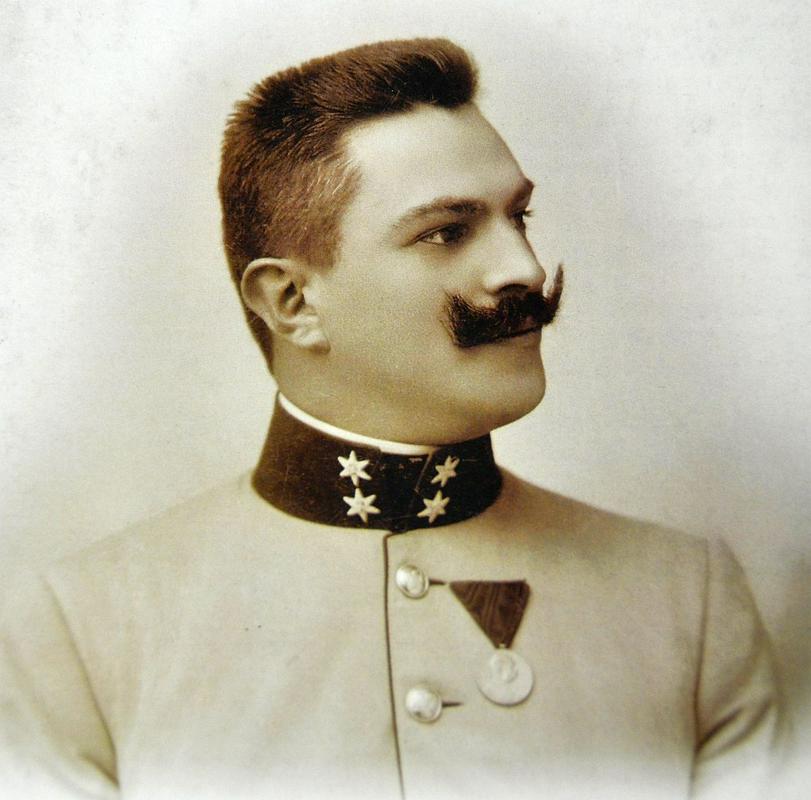 As World War I was coming to a close, several countries vied for territory also claimed by the emerging Yugoslav state (or, as it was then called, the Kingdom of Serbs, Croats, and Slovenes). The ethnic boundaries were anything but clearly defined, and that resulted in a number of conflicting territorial claims and counterclaims.
Enter Rudolf Maister. A professional soldier, he had served loyally in the Austro-Hungarian Army during World War I, attaining the rank of major. Yet, he had been transferred from the Lower Styrian city of Maribor to Graz during the war because he, an ethnic Slovenian, was unpopular with Maribor's German population.
Soon, he would find himself in direct conflict with Maribor's Germans. As the Austro-Hungarian Empire collapsed, Maribor's city council, dominated by ethnic Germans, declared that Maribor was to join the new, rump German Austria. Maister refused to recognize the decision and took control of all military units in the city. He declared Maribor to be a part of the new South Slavic state and handed the administration over to the Slovenian National Council, which in turn gave Maister the rank of general and the mission to defend the surrounding territory.
The German population responded by creating a militia known as "Schutzwehr." Maister recognized the militia as a threat and ordered a mobilization of the Slovenian population, even though the authorities in Ljubljana were opposed. He created a unit that became the first Slovenian military force in history and disarmed the "Schutzwehr" militia.
Maister gained control of the territory surrounding Maribor and even parts of Carinthia. He wanted to go even further, but he did not get the support from the authorities in Ljubljana and eventually signed a ceasefire.
Because of political circumstances, Maister failed in his bid to annex all of the Slovenian-populated territory in Carinthia, but his skills as a soldier and commander ensured that Lower Styria, known as Štajerska in Slovenian, became a part of the Kingdom of Serbs, Croats, and Slovenes, and is now an integral part of Slovenia.
In northwestern Slovenia at the same time, another man was determined to protect the border from foreign claims. Karel Šefman led a unit of local volunteers from the Upper Sava Valley against the Italian army and foiled Italy's plans to annex almost all of the Julian Alps, including the industrial town of Jesenice, Bled, and Bohinj, in an attempt to obtain the crucial Bohinj Rail Line.
The historic achievements of Maister's and Šefman's units were largely forgotten after World War II, when the Communist authorities preferred to focus on heroes from the more recent war. Since Slovenia's independence, the battles for Slovenia's northern border have received more recognition. Among other memorials dedicated to Maister, visitors who arrive to Ljubljana by rail can now see his equestrian statue directly across from the central train station.