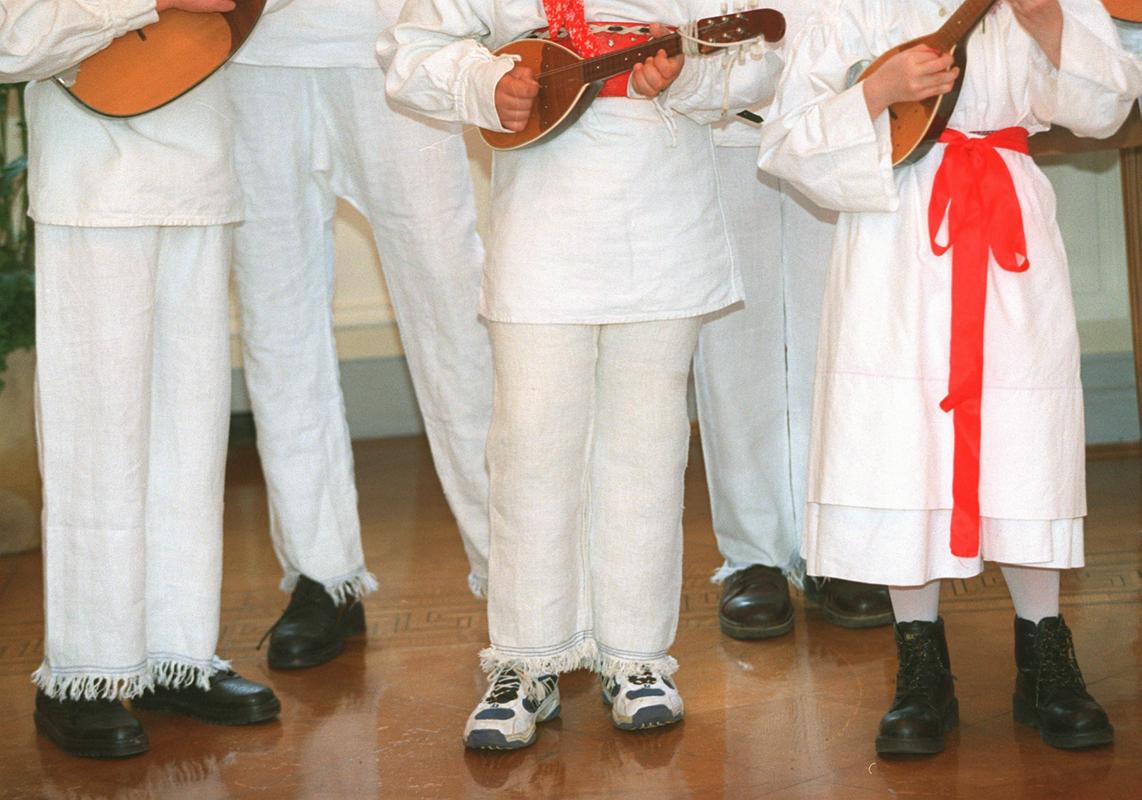 Bela Krajina, a gentle, sun-soaked region in southern Slovenia, often feels like a place apart from the rest of the country. This is true even in terms of its geography: The region is open towards the Balkans to the south and separated from the rest of Slovenia by the Gorjanci range and the primeval forests of Kočevje. Because of its remoteness, the area has managed to preserve a unique identity in everything from music to food.
Even the traditional dresses of the region are special. Uniquely among Slovenian regions, they are mostly white – and represent the origin of "bela" (meaning "white") in folk mythology. The dresses are often on display when locals perform circular "kolo" dances – brought to the region by refugees from the Balkans during the Turkish incursions.
The legacy of the refugees, known as Uskoki, can also be seen in the local cuisine. Unusually for Slovenia, restaurants often roast lamb by the side of the road. And a few villages have even maintained their Serbian language and their Eastern Orthodox faith. The northern fringes of Bela Krajina were once just as multicultural. They were inhabited by ethnic Gottscheer Germans, until they were forced to leave their ancestral homeland when World War II broke out.
Other traditions are typically Slavic. Bela Krajina is known throughout Slovenia and beyond for "pisanice," intricately decorated red-and-black Easter eggs. Springtime also sees the arrival of Zeleni Jurij ("Green George"), a figure from Pagan times hose presence symbolizes the advent of spring. A Mithraic temple near the village of Rožanec is another Pagan remnant.
The nature of Bela Krajina is just as special. Known throughout Slovenia for its vineyards, birch forests, and slowly meandering rivers, the region is also crisscrossed with "steljniki" – fields of high ferns once used as bedding for farm animals.
Despite improvements in transportation, Bela Krajina still feels remote from the rest of Slovenia. Often, this remoteness is a curse – the region has one of the highest unemployment rates in the country. But in other respects, the isolation has been a blessing, helping to preserve one of Slovenia's most interesting regional cultures from the ravages of modernity.