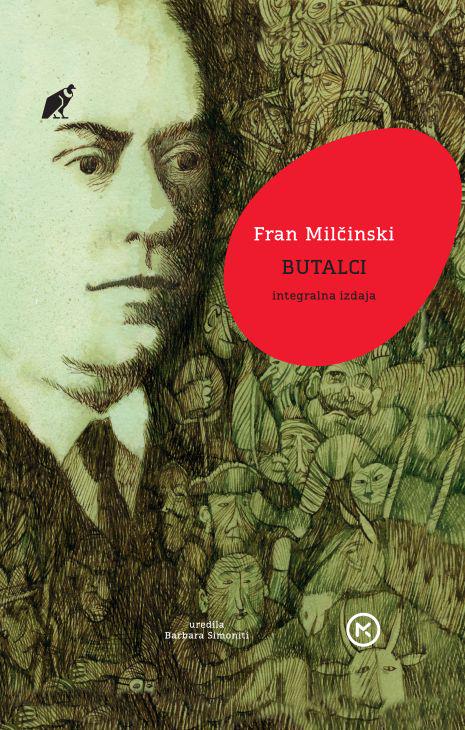 A series of short stories written over a century ago to needle the establishment remains popular reading in Slovenia, entertaining both young and old readers with lessons that are as relevant today as they were when Fran Milčinski first put them to paper.
Born in 1867, Milčinski emerged as an influential lawyer and a writer with a strong social consciousness. He was particularly concerned about the well-being young people, and he frequently satirized the foolishness of established social norms.
In 1917, he published Butalci, a series of short stories that originally ran in a collection of prose titled Tolovaj Mataj. Unlike much of his more established works, Butalci was met with lukewarm reviews and it wasn't until 1949 that the complete series was published in book form. To the surprise of many literary critics, the work became an instant classic.
The timeless stories center on a small village named Butale, inhabited by thoroughly unintelligent residents known as Butalci. They scare easily; a bright moonrise convinces them that the church steeple is on fire. They are eternally afraid of outsiders; they prepare for a war against the Turks even though no Turks ever threaten then. They are preoccupied with the residents of Tepanje, a rival (but remarkably similar) village nearby.
Full of nonsensical dialogs and situations, the Butalci stories serve as a satire of small-town life and human nature all in one. Even though they were originally intended for younger audiences, they quickly became popular among adults as well.
Almost a century since Milčinski's collection was first published, Butalci is still in print. Poet Barbara Simoniti, who compares the nonsensical energy of the work to some of Lewis Carroll's most famous creations, has recently put together a new edition that eliminates several errors by reverting to the 1917 original. Meanwhile, the residents of Butale have become ingrained in Slovenian popular culture. Today, the adjective "butalski" – meaning stupid – can even be found in the dictionary.