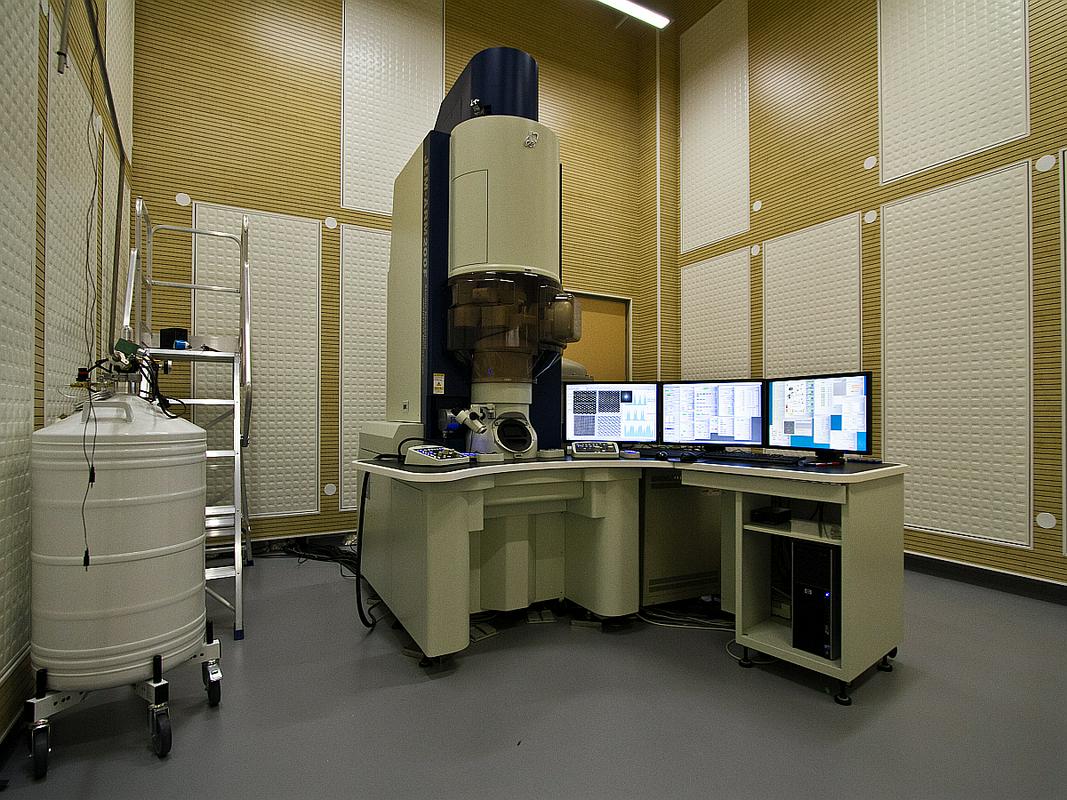 Will there ever be a Nobel Prize winner among Slovenian scientists? Janko Jamnik, PhD, Director of the National Institute of Chemistry, argues in an interview for MMC that this is not very likely, but we have to be bold enough to be thinking about it. And he himself is an embodiment of boldness. His vision is to turn the institute into a leading research institution in this part of Europe.
The prospects are excellent. In late June the Pregl Research Centre, one of the most modern and best equipped research institutions in Europe, was founded. It boasts 4,000 m2 of research facilities, 80 researchers and top equipment. An electronic microscope worth 3.7 million euros is one of the first in the world with new technical improvements for quick and accurate chemical analyses. It's also the most expensive piece of research equipment ever purchased by any entity in Slovenia. The entire project cost 15 million euros, and most of the funding came from European funds. The interview with Jamnik shows that ambitious ideas can come true even in a time and environment that seem discouraging of them.
Asked if Slovenia has enough first-rate researchers who will be able to make the most out of the new research centre, Jamnik argues that the equipment may offer more than the Institute of Chemistry can avail of, but it does not exceed the needs of Slovenian science. A very special concept was established: anyone who comes to the institute with a good idea will be able to use the instruments for free. The institute wishes to offer an opportunity to everyone with interesting projects, both from Slovenia and abroad. For Slovenia this may be a 'big bear', but we're modest, says Jamnik. "The Institute of Max Planck in Stuttgart, for example, bought two similar electronic microscopes a few months ago, and in Turkey – which I often mention as an example –, they bought one that is almost the same as ours as well as three smaller ones," illustrates the director.
Regarding the plans for 2014, Jamnik points out that the institute would like to attract the highest concentration of 'brainpower' in this part of Europe. "But this will be a very difficult task, especially given these circumstances," he adds.