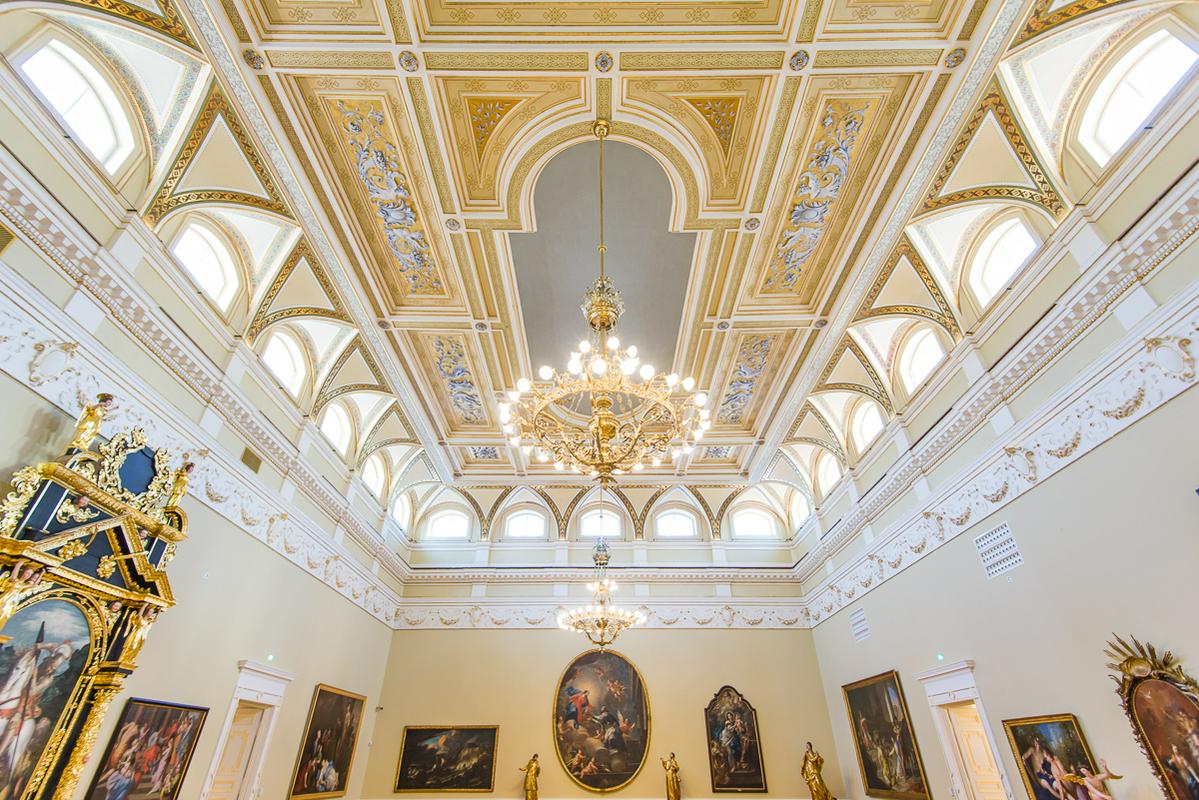 Consequent constructions notwithstanding, the building remains the main palace of this central Slovenian museum establishment. The recent refurbishment represents an extension of the vision of the founders, and in the reopened gallery the collection of the Slovenian works of art will be displayed on the largest surface ever.
The complete refurbishment of the National Gallery building built in 1896 took almost three years. Now its door is opening again, inviting visitors into the reconnected complex, and with the permanent collection of the survey of the Slovenian art just where it used to be. Actually, the collection is substantially larger than originally, and is therefore extending into the Ravnikar's wing of the gallery, thus fulfilling the wish of the long-time head of the Gallery dr. Anica Cevc.
The entire complex comprising three buildings constructed between the years 1896 and 2001 comprises more than 12,600 square metres, largely thanks to the recent refurbishment. By restoration, refurbishment, and renovation of the halls Slovenia got a modern museum which complies with the high standards for presentation of art. The building, from 1993 under protection as a monument of national importance, became more functional with the renovation executed by the API Architects bureau. More natural light enters the halls, as the architects respected the original plans and reopened openings for windows, the intensity of light being controlled by shading screens.
Presently 555 works of art are being exhibited, i.e. one third more than before renovation, with the purpose of underlining the general lines marking our cultural space. The new permanent exhibition is covering a longer period of time, reaching further into the 20th century.