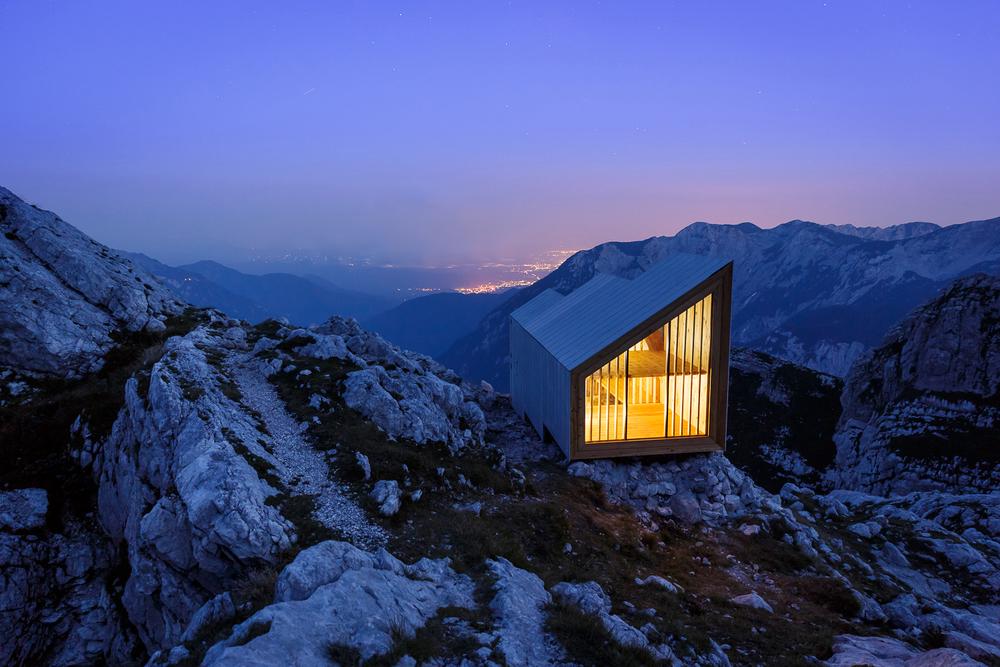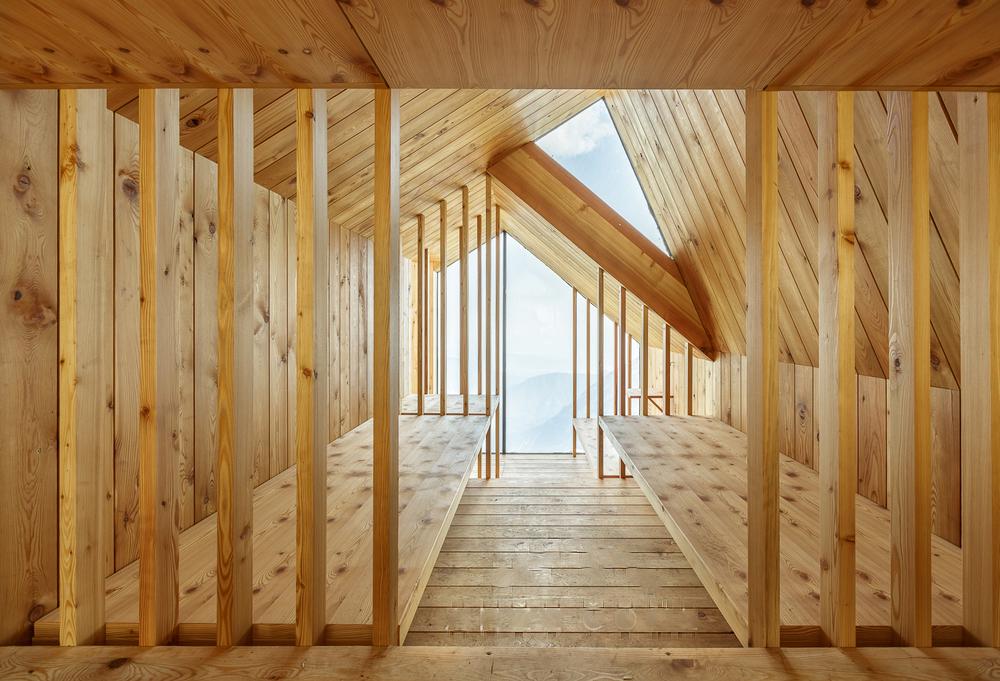 After the unsuccessful reconstruction of the Bivak II at the Na Jezerih plateau, these days a new, more modern bivouac, has risen at an altitude of 2070 meters on the slopes of the Skuta mountain in the Kamnik-Savinja Alps. Resembling other similar constructions, mainly from abroad, it is based on wood and big panoramic glass surfaces. The bivouac will officially open its doors in short time when hikers will be able to use it. The hikers' reactions to the bivouac are already enthusiastic.
The project came into being as a result of the collaboration between the OFIS Architects, AKT II from London, Freeapproved sports club and the Ljubljana Matica mountaineering club, under the mentorship of architects Špela Videčnik and Rok Oman, currently teaching at the Harvard Graduate School of Design. The bivouac was designed by students from Harvard University.

Anže Čokl, an alpinist, engineer, photographer and cameraman, also had a say on the final look of the truly impressive bivouac. What he brought to the project was practical experience, and with it the much needed functionality of such structures.
"In this particular example we probably have a well-chosen combination of my professional know-how as an engineer, and on the other hand my hobbies because of which I'm devoted to the mountains throughout the year in all kinds of weather. As an alpinist and frequent visitor of mountains I have quite some experience and ideas on how to make bivouacs friendlier to hikers. I mostly focus on the functionality, which is then incorporated with the aesthetic views of the architects and taken into account in the designing of the project," is how Čokl explained his contribution.

The bivouac under Skuta is designed on the basis of traditional Slovene alpine architecture. It outlines the gable roof, which is found on numerous traditional wooden structures in the Slovenian mountains. The bivouac is intended as a temporary shelter from bad weather or a place for rest after climbing and hiking tours. Its comprised out of three modules – among other things it includes an area for storing equipment and preparing food, and area for sleeping and an area for socializing. The panoramic glass from both sides of the structure offers a view of the Kamniška Bistrica valley, the northern side of the Skuta mountain, and the surrounding mountains.