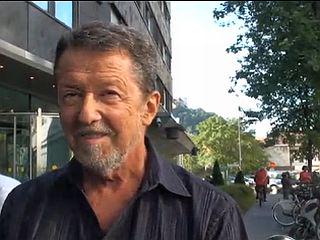 Driven by his passion for fashion photography, Stane Jerko brought a touch of glamour to Slovenia – and helped to discover some of the country's top models, including the young woman who would ultimately become Donald Trump's wife.
As postwar austerity in Yugoslavia began to give way to Western influences, the world of high fashion became an increasingly acceptable occupation. Stane Jerko combined his passion for fashion and photography when he was still in high school. Sometimes, he would stop well-dressed women on the street and ask them to pose in front of his camera.
Even though Jerko studied to become an electrician, he continued to work as an amateur fashion photographer throughout his time in college. His formal training in the art of photography was limited to a few classes, but he was unusually talented, and he eventually became a sought-after fashion Slovenian photographer.
Throughout his career, he discovered a number of models, some of whom became household names in Slovenia. A few even participated in the Miss Universe pageant.
However, it was a model he discovered in 1987 that went on to achieve the greatest international fame. Jerko was working as a fashion photographer for Jana, a Slovenian woman's weekly, when he spotted Melanija Knavs at a fashion show. Because of his experience in the business, Jerko immediately realized that Knavs had what it took to become an exceptional model. He invited her to a photo shoot, and much to his delight, the teenager chose to accept his invitation.
Knavs eventually became a high-profile international model and caught the eye of American real estate magnate Donald Trump. The two married in 2005 and Melania Trump is now one of the most recognizable former models in the world.
Meanwhile, Jerko has been recognized as the dean of Slovenian fashion photography and is credited for bringing a touch of cosmopolitan glamour to a still-sleepy Slovenia.