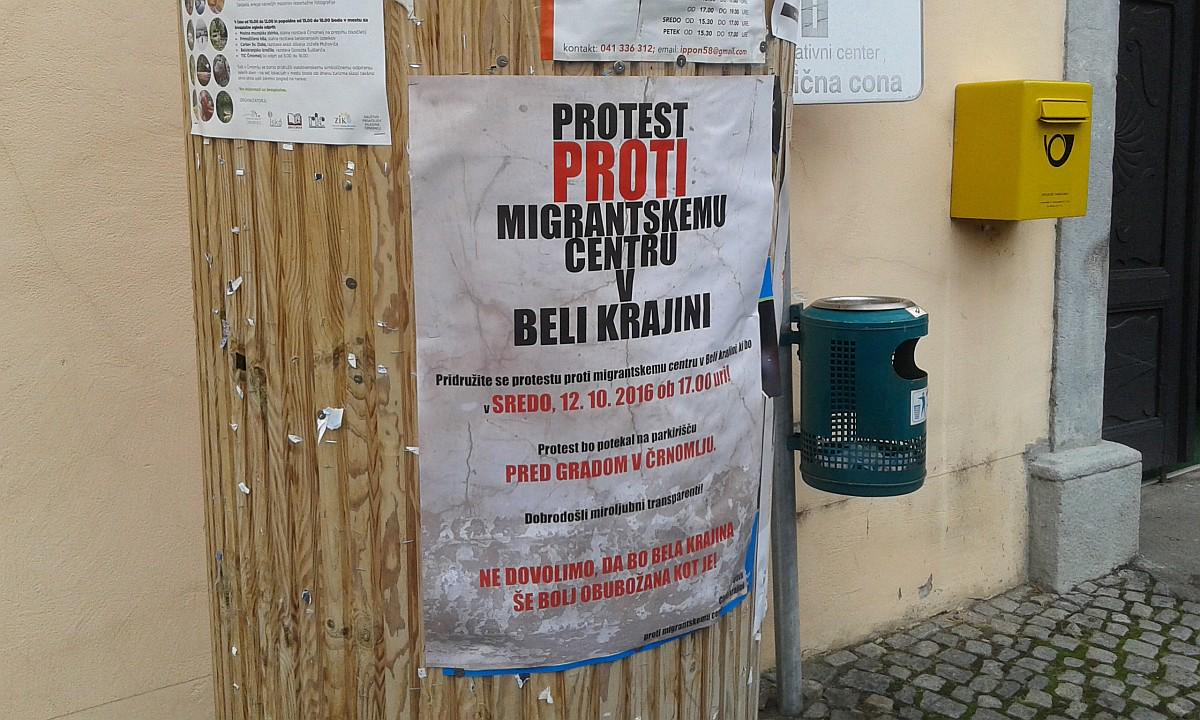 The Municipality of Črnomelj received an official notice yesterday from the Interior Ministry State Secretary Boštjan Šefic. The notice said that government was considering setting up a temporary accommodation-registration centre for refugees on the grounds of the cynological association in Vražji Kamen which are owned by the state. The centre would be set up in case the illegal migration flow increases and the police is unable to manage the situation.
The refugees in the centre would be registered and then returned to Croatia within three days. The Mayor of Črnomelj, Mojca Čemas Stjepanovič, says the official notice gives assurances that the refugee centre will not be a permanent one. At the same time she also calls on all political members and representatives "to stop spreading fear of refugees, as it is completely unnecessary."
Announced protest rally
The head of the Bela Krajina cynological sports association, Andrej Bukovec, says they are against the setting up of a refugee reception centre in Vražji Kamen. He adds that they will be "left without a training ground, in which he has invested 30 years of work." The local community in Črnomelj is also against setting up the centre in the chosen location. The president of the local community, Jaka Birkelbach, says there is no place for a refugee centre in a sports-recreational park: "We created that area with our own funds, and now it will be degraded. Putting up the centre here is unacceptable."
A civil initiative opposing the establishment of a migrant centre in the Bela Krajina region has also been formed. The civil initiative is now collecting signatures of support with the help of social networks. Maja Kocjan said they have already collected one thousand signatures and announced a protest rally for tomorrow afternoon. The Mayor of Črnomelj said she would not take part in the rally. She said scaring people with refugees is unnecessary.
Jože Žura, Radio Slovenija; translated by K. J.