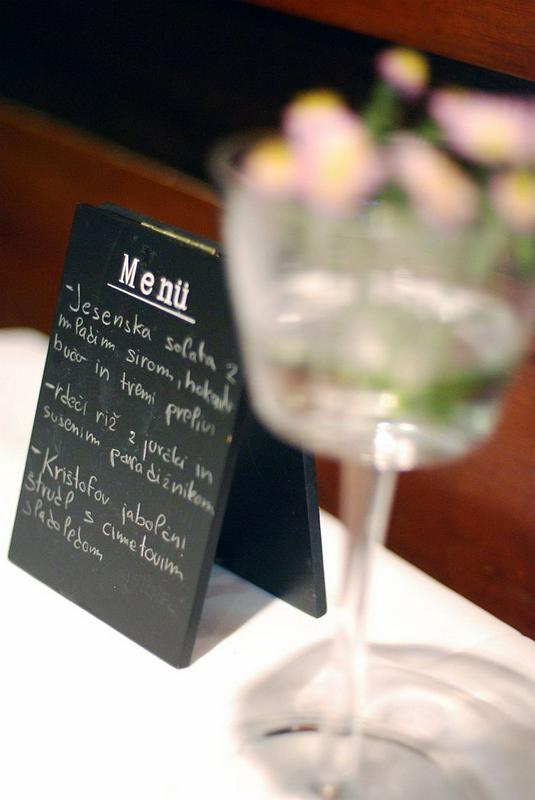 The first Restaurant Week will take place in less than 3 weeks (22–30 March). 67 restaurants have confirmed their participation, excluding a handful of the restaurants to which the reviewer of NeDelo [t/n: the Sunday supplement of the Delo newspaper] Uroš Mencinger has given all possible points (i.e. 5 out of 5, and 5.5 points – which is more than possible on the rating scale – for JB and Maxim, the restaurants from Ljubljana).
"Though many restaurants have showed interest in the event, we cannot accept all. The main idea of the Restaurant Week is excellence, so the basic selection criterion for the event is quality. This means that we have invited the restaurants evaluated by NeDelo, which is the ones whose chefs are thought to be able to prepare excellent special menus for at least four points," said the organizer of the Restaurant Week Uroš Mencinger.
This year's menus for 14 euros
Restaurants across Slovenia already accept reservations, and if it can be deduced from the last year's visit in October, tables will be quickly booked up even though the price of menus (consisting of at least three courses) has risen by "one cultural euro".
Last year, eaters were inspired by the Restaurant Week, which was a follow-up of the project introduced by the Mencinger couple in Maribor as part of the European Capital of Culture. The restaurants had never before been fully occupied than between 12 and 20 October 2013, when eaters drove to all parts of Slovenia to check attractive menus in person.
However, the date for the Restaurant Week which will be held in autumn is not known yet.
K. S., translated by D. M.