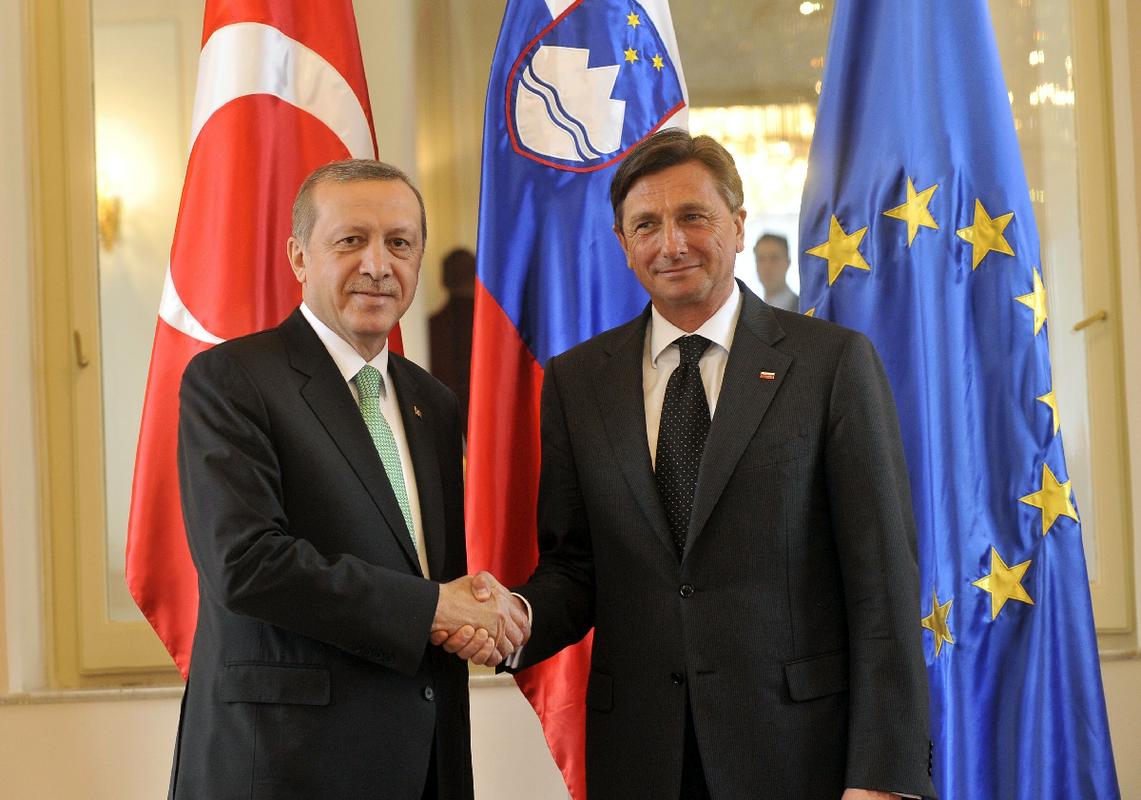 Erdogan came to Slovenia at the invitation of the President Borut Pahor. He stressed the good relations between the two countries. "These high-level visits have continued to increase, which is a sign that political, military, and commercial relations are growing stronger," said the President of Turkey. He continued that the trade volume between the two countries annually totals over 1 billion $, "which is by far too small an amount". President Pahor added that "possibilities for expansion of cooperation" exist, mentioning especially cooperation at construction of hydroelectric power plant Morača In Montenegro.
Slovenia is supporting Turkey on its European path
President of Slovenia Borut Pahor unambiguously declared that "Slovenia is sincerely, enthusiastically, and steadfastly supporting Turkey on its way towards European integration". He called to mind the fact that the 25th anniversary of the Slovenia's decision on independence was approaching: "At that time Turkey was the first state to support us in our efforts."