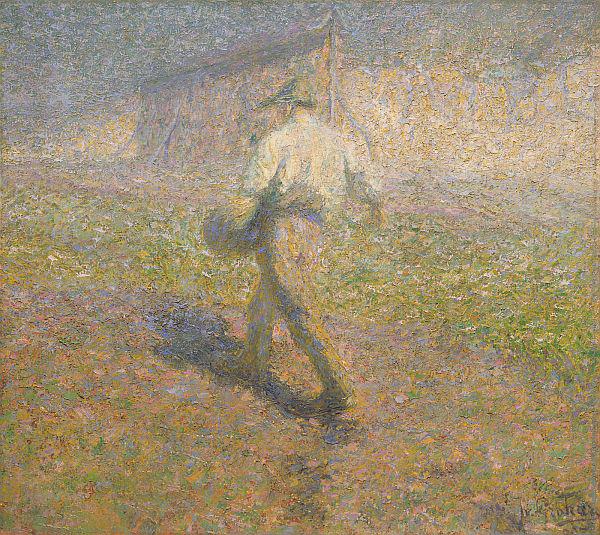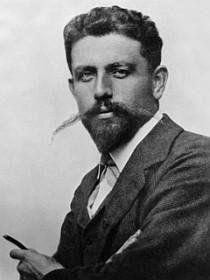 Despite a difficult childhood, Ivan Grohar became one of the most accomplished Slovenian artists - yet he died in great poverty and without the recognition that his art deserved.
Born in 1867 in the village of Spodnja Sorica, high up in the hills above the picturesque medieval town of Škofja Loka, Grohar was orphaned at a young age. Fortunately, a local priest noticed his artistic talent, and sent him to serve as an apprentice to a church painter. His artistic career was born.
Grohar's thirst for art was unquenchable. He even left his compulsory military service to travel to Venice and take in the city's artistic sights. As punishment for the desertion, his military service was extended by a year.
Grohar went on to study in the Austrian town of Graz and the attended a prestigious Munich art school run by a fellow Slovenian named Anton Ažbe. His own style slowly evolved from realism to impressionism. He eventually opened a studio in Škofja Loka and became well-known for his depictions of Slovenian landscapes. In 1904, he was invited to exhibit his work in the prestigious Mietke Gallery in Vienna, along with his Slovenian colleagues Matija Jama, Rihard Jakopič, and Matej Sternen. Even though Impressionism was in decline in Europe at the time, the members of the Slovenian group drew attention with the originality of their landscape paintings.
Grohar's personal finances did not improve much, however. He became the secretary of the Slovenian Artists' Association, but ended up in prison after it was discovered that he had illegally borrowed money from the association. His work was exhibited throughout the Austro-Hungarian Empire and as far as London and Berlin, but he remained poor.
It was only because of financial assistance from the state that he could travel. Grohar failed to sell enough paintings to support himself, and because of his prior convictions, he was unable to get a teaching job. As his financial situation worsened, he began to deteriorate physically and he contracted tuberculosis. He died of the disease in 1911. His fellow artist and supporter Rihard Jakopič ultimately repaid Grohar's extensive debts.
Today, Grohar is recognized as one of Slovenia's foremost artists of all time. His portrait of a man sowing on a field – Sejalec or "The Sower" - is not just a prime example of Slovenian impressionism but has become iconic for masterfully capturing life in the Slovenian countryside, where Ivan Grohar grew up 150 years ago.