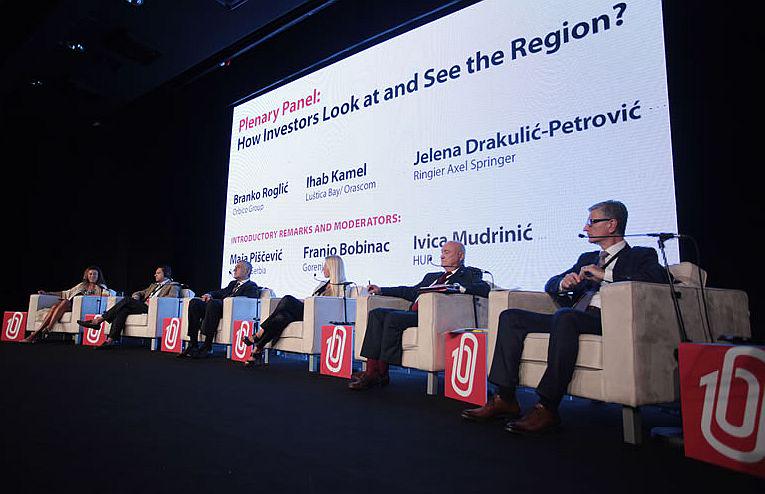 It is the first time Summit100 is held in Slovenia, with a record number of participants. The main themes are business opportunities and abolishment of obstacles for co-operation between countries of the Southeast Europe.
Today the relations between countries will be discusses by the presidents of Slovenia, Croatia, Macedonia, Bosnia and Herzegovina, and Montenegro, followed by a discussion in which mayors of the capitals of the mentioned countries will participate. A video transmission of both the events will be available at MMC RTV SLO.
This time the emphasis will be on the influence of transport to the competitiveness of the region, with Violeta Bulc, the European commissioner for transport, as the speaker.
The fourth Summit 100 in Portorož is setting the record regarding the number of participants: 170 from 20 countries. According to the president of the Atlantic Group management Emil Tedeschi, Summit100 is once again demonstrating that the business community remains one step ahead of politicians. "Through different models of clustering small and medium-sized businesses can act as a driving force behind the development of the entire region."
The organizers believe that the region has great potential, yet also a lot of political, bureaucratic, and especially mental obstacles. "Due to various political tensions within the regions we economists are encouraging cooperation, establishing opportunities for expansion of markets, and joint appearance at third markets," says Damir Kuštrak, President of the Managing Board.