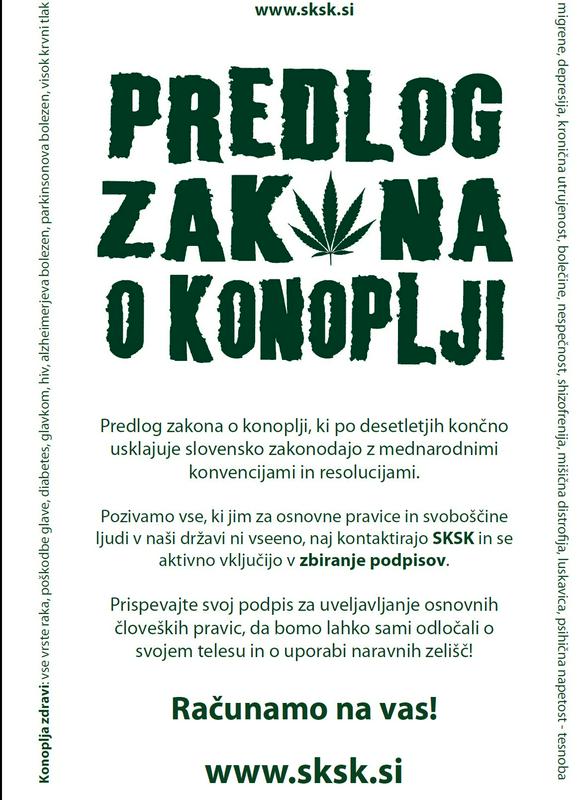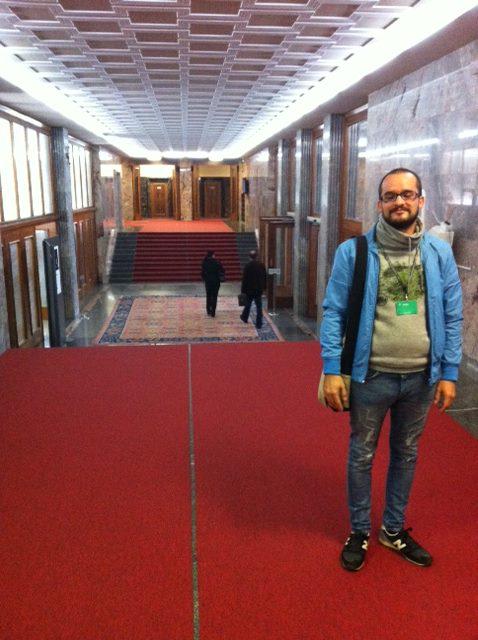 The use of cannabis and products from it for medical purposes is enabled in many countries, increasingly among the EU member countries. The use for medical purposes has largely been decriminalized in countries such as Austria, Germany, Spain, Italy, the Netherlands, Finland, Portugal and of course the Czech Republic, who has been fairly liberal in terms of soft drugs in the past few years.
In the above-mentioned countries, products containing cannabis are available through prescription to patients suffering from various chronic illnesses and other incurable diseases such as cancer, Parkinson's disease, multiple sclerosis, diabetes etc.
Jaka Bitenc, the president of the Slovenian Cannabis Social Club, has been promoting the access to growing and using cannabis for medical purposes. He has also been supplying numerous patients with products from cannabis, but due to the current legislation in Slovenia, this is controversial and also risky.

"I sell medicine and give free pieces of advice. I don't really want to sell medicine. I prefer to give seeds to everyone for free, so that the patients can grow them at home by themselves," says the proposer of the bill on cannabis.

A bill on the use of cannabis for medical purposes has already been drafted by a few other non-governmental organizations. Bitenc, however, argues that his bill on cannabis, which would allow the use of cannabis in industry and medicine as well as growing cannabis in limited quantities for private use, is friendlier to patients.
"We've drafted the bill to prevent the pharmaceutical industry from getting sole access to cannabis. Our bill allows every individual to grow a kilogram of cannabis for self-supply, and they can start self-treatment with this," stresses Bitenc.

"If the production of cannabis were in the sole hands of the pharmaceutical industry, they would profit from it at our expense, since we wouldn't be able to grow it ourselves. A good example is Canada, where the use of cannabis for medical purposes has been legalized and handed over to the pharmaceutical industry. The black market would be reinstated, since prices there are lower and the quality of products is better," warns Bitenc.

In addition to the bill on cannabis, Bitenc has also drafted a bill on basic living and a bill on self-treatment that allows anyone to decide for themselves which medication and medical plants to use for self-treatment, and to grow any plant for this purpose, provided they do not sell it. "The law on self-treatment would enable the people of Slovenia to grow sage, chamomile, and also cannabis," he adds.

The parliament will discuss the three bills if the proposer gathers 5,000 signatures verified at the administrative units by 12 December. Given the rigorous practice of gathering signatures for bills and referendums in Slovenia, this seems to be a Sisyphean task. A much easier path to the parliament is through signatures of parliament members, but for now they do not seem to be supportive of the decriminalization of cannabis for medical purposes.